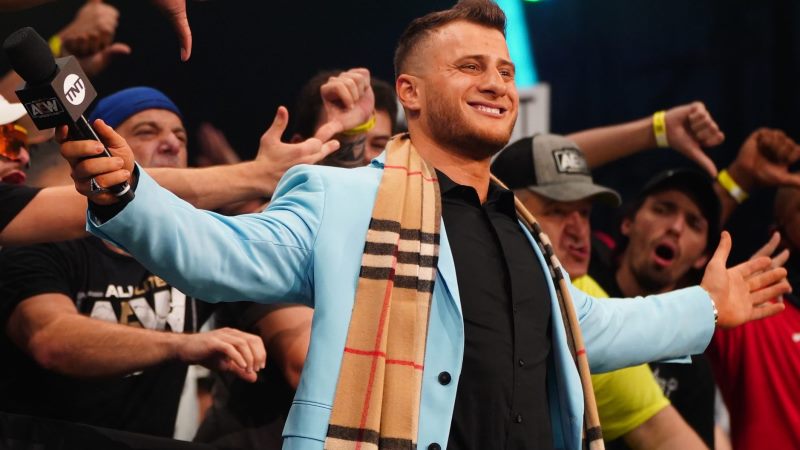 MJF Asks To Be Fired – MJF appeared on tonight's AEW Dynamite in Los Angeles after losing to Wardlow at Double Or Nothing.
MJF noted that there are a lot of executives in attendance and it would be a real shame if something happened and he embarrassed Tony Khan. MJF said that Khan has been trying to hash things out for a while.
MJF said he's created moments in AEW and he's gotten no respect and he hits grand slams every time and he's always held under a microscope and he's been carrying the company on his back. MJF said the boys in the back are also the problem and they can have his spot because he doesn't want to be here anymore. He ripped on the fans for having opinions that suck.
MJF said he doesn't watch New Japan and he doesn't chase star ratings and he's the best in the world and he doesn't have to do a "bunch of bullsh**" to make the fans feel something and he's still taken for granted. MJF then talked about being the second biggest minute-for-minute draw in the company. He then referenced Tony Khan not reaching in his pockets and not paying him what he's worth and he hoards the money for ex-WWE guys who can't lace his boots.
MJF said he doesn't want to wait until 2024 and he wants Khan to fire him and calls him a f*cking mark. His microphone was cut off and they quickly went to break. This was incredible.
It should be noted that AEW tweeted a couple of times about this promo, but the tweets were quickly removed.
MJF Asks To Be Fired