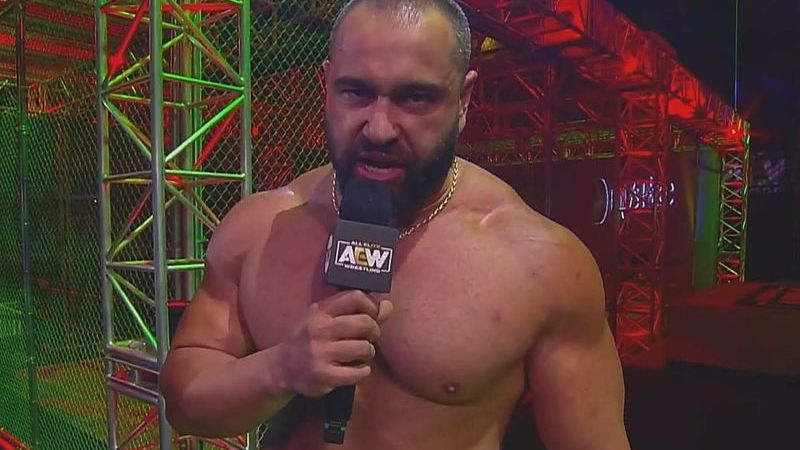 Miro believes he was the man that created the prestige that comes with being TNT Champion.
In an interview with WhatCulture, Miro spoke about his run with the AEW TNT Championship, a title he held for 140 days in 2021. Miro believes that he was too good as champion, and says the title has not had the same radiance since his reign ended.
"It's the man who creates the title, not the title that creates the man. I think everything I did with that title was the fruits of my labor. The title didn't come with all this… it came from Darby [Allin], which is a great competitor, but we're just such different people, such a different style," Miro noted. "And then everybody that came after that, they tried to take it, but it's just not possible. When I hang onto something, it's mine. And unfortunately, the Sammy Guevara thing came in, he landed on my balls, let's not forget about that.
"The finish, he did the 47,000 whatever the thing is, I was preparing to protect myself, he landed right in my balls, and you can't kick out of that. Nobody can. So I don't even take fault on that," Miro explained, "but I take a fault of maybe being too good of a champion because ever since I lost that title, the title has gone to shits, and there's nothing but to blame Sammy Guevara for that. So he's gotta bear the cross for that."
Miro competed in the AEW All-Atlantic Championship four-way at Forbidden Door on Sunday