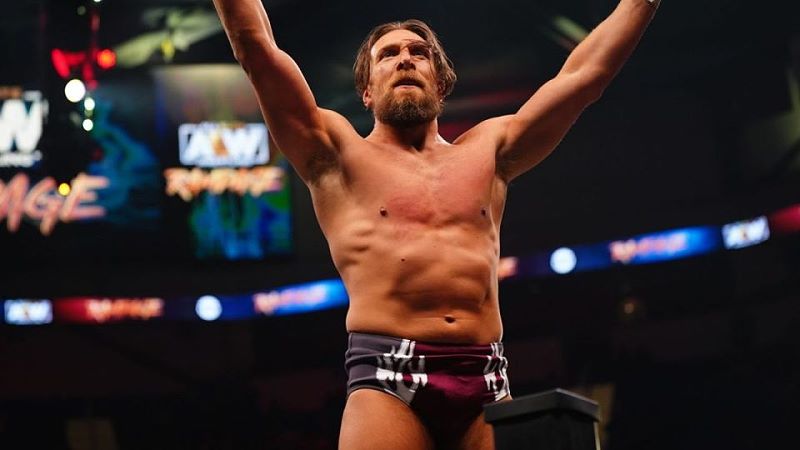 Bryan Danielson Possibly Out Of Forbidden Door – As noted, Bryan Danielson is set to speak about his status for the Forbidden Door and Blood and Guts events tonight on AEW Dynamite. According to sources, Danielson will not be wrestling at Sunday's AEW x NJPW event.
NJPW had Zack Sabre Jr. call out Danielson after his match at the Dominion event, but the match was never officially announced.
Danielson is dealing with an injury and the initial belief was that he would be out of action for one to two weeks. The rumor is he has a concussion, but that hasn't been confirmed.
Bryan Alvarez noted on today's Wrestling Observer Live that he was told by a source that Danielson is off the show and won't be wrestling.
"I suppose it's possible Bryan Danielson is going to show up tonight and he's going to announce he's wrestling Zack Sabre. Jr at Forbidden Door okay, but I was told a couple of days ago that Bryan Danielson is out and he may not be wrestling for a while. Okay, that was what I was told. I did a follow-up today and as of this morning, like two hours ago, I was told, I'll even get the exact words told to me. These were the exact words told to me about Bryan Danielson, "he's definitely out." So, it doesn't look like Bryan Danielson is wrestling at Forbidden Door."
Dave Meltzer noted on Twitter that four new matches are slated to be announced for the show on tonight's Dynamite. As previously noted, AEW President Tony Khan confirmed today that Jay White's opponent would be revealed as well.