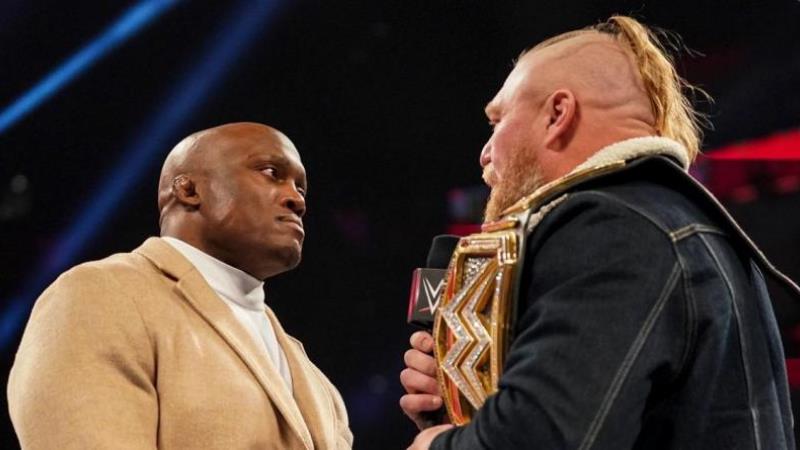 Bobby Lashley publicly asked for a match against Brock Lesnar for years and he finally got it.
Their first match took place at the Royal Rumble in January where he beat "The Beast" for the WWE Title. Lashley lost the title at the Elimination Chamber event in Saudi Arabia but was never pinned or submitted. Instead, WWE did an injury angle to get Lashley out of the match as he was dealing with a shoulder injury. Lesnar ended up winning the match and the title before losing it to Roman Reigns at WrestleMania 38 in a winner take all match.
During an appearance on WWE The Bump, Lashley issued a challenge to Lesnar for WrestleMania 39.
"Right now everybody is looking at…we're in LA [Los Angeles} next year, right for WrestleMania? If we're in Hollywood it's a big matchup. For me, I've always had these really tough challenges going into WrestleMania, which, of course, this one, has to be another big one. Me and Brock, we still have a little score to settle. I have a win over him and then he ended up winning my title back but we're not done. We're not done, that's first off."