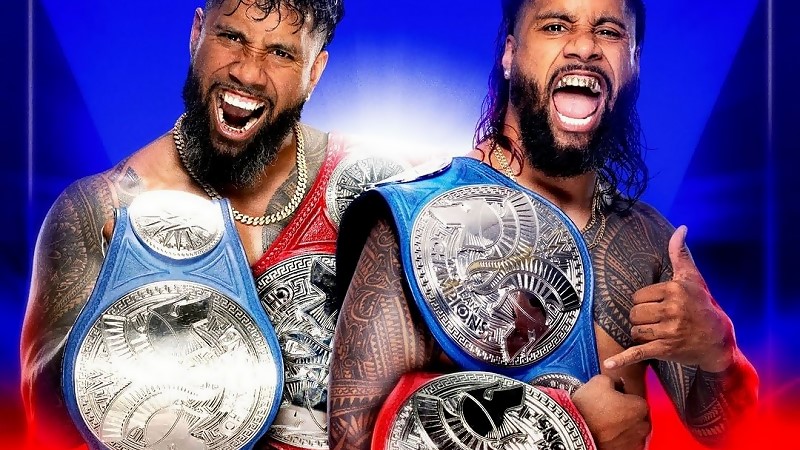 Backstage News On The Usos Unifying The Tag Team Titles – WWE spent weeks building the unification bout between Raw Tag Team Champions RK-Bro and SmackDown Tag Team Champions The Usos. It was first booked for WrestleMania Backlash, but WWE later changed it to a six-man tag team match where Roman Reigns & The Usos beat Drew McIntyre, Randy Orton & Matt Riddle.
On Friday's SmackDown, The Usos beat Orton and Riddle to unify the titles. Dave Meltzer was the first to report earlier this month that WWE had planned to do the match, but not unify the titles. 
On Wrestling Observer Radio, Meltzer noted that having The Usos win the match was a last minute decision as WWE didn't have a planned finish. Instead, WWE only had plans to do the angle after the match where Roman Reigns beatdown Orton and Riddle to set up their future matches. That was a way to get out of actually doing a finish. However, WWE felt they needed to do a finish to unify the titles because they had been pushing it for so long.
"You know that was a last minute decision. Well, I think that was part of it [advertising it, but not delivering it]. They had no planned finish….The plan was always the angle at the end, it was never Riddle and Orton winning. It was a way to get out of it. It was probably a DQ for Roman Reigns interfering. I wasn't told that directly, I was only told the big thing was the angle. As for what they would do about the finish, they went back and forth and Vince made the call. Basically, you know what, 'we've been pushing this so much we might as well do it.' It's not like it was some long-term plan and this was the day that they're gonna go back. I mean literally, there was no plan other than the big angle…The decision itself wasn't made until Friday."