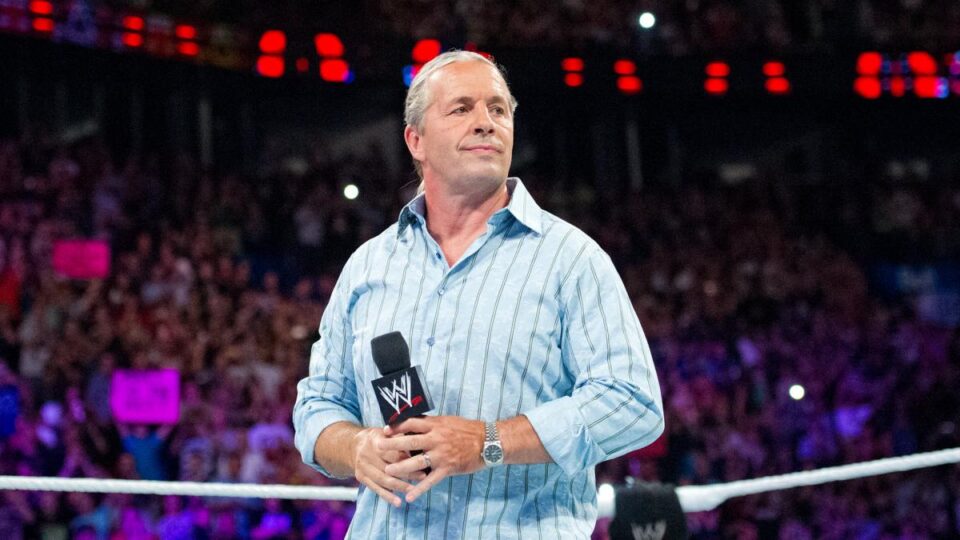 Update On Bret Hart's WWE Contract – As noted last week, the belief among people in AEW is that Hart had quietly signed a lucrative deal with WWE.
In an update, The Wrestling Observer Radio reports that Bret Hart has signed a deal with WWE, but it's only a merchandising contract.
It was also noted that All Elite Wrestling was under the impression the WWE deal would not allow Hart to appear for them, but it's still unclear whether he could or still will appear on AEW TV.
Aside from the FTR rumors, Bret Hart's name has also been brought up in speculation about him appearing at the Owen Hart Foundation Tournament finals at AEW Double Or Nothing. Hart's status with AEW is still very uncertain, but FTR will have Hart in their corner at a June 10 Big Time Wrestling event when they face off with Brian Pillman Jr. and Brock Anderson, who will be managed by Arn Anderson.
Hart previously told Meltzer that he was never asked to be part of the presentation of the Owen Hart Tournament finals in Las Vegas at Double Or Nothing next month. Dr. Martha Hart is likely to be at the show for the tournament honoring her late husband and working with the promotion through her Owen Hart Foundation.
FTR commented on the possibility of Hart working with them in AEW, telling the The Two Man Power Trip of Wrestling Podcast that it's still a rumor, but it'd be great to work together, even if it never made the air.
"He's that guy that just touched lives. So for us to be able to say that there has been so many Legends that we've lost in the past couple of years that I would have loved to have gotten the chance to work with like we never got to work with Bobby Eaton, stuff like that, I don't want to miss out on those anymore," Harwood said. "So there's a chance that even if it's just for one night or it's just backstage where he's talking to us, giving advice, that's cool with me. I don't know. Whatever could be possible. I'm not going to add any fuel to that fire. But even if it's just a one-night thing, where he's backstage, hanging out, just giving advice to people, that would be cool just to get to work with Bret and let him know how much he's influenced us, even though he already knows because we talked about it nonstop."
Update On Bret Hart's WWE Contract