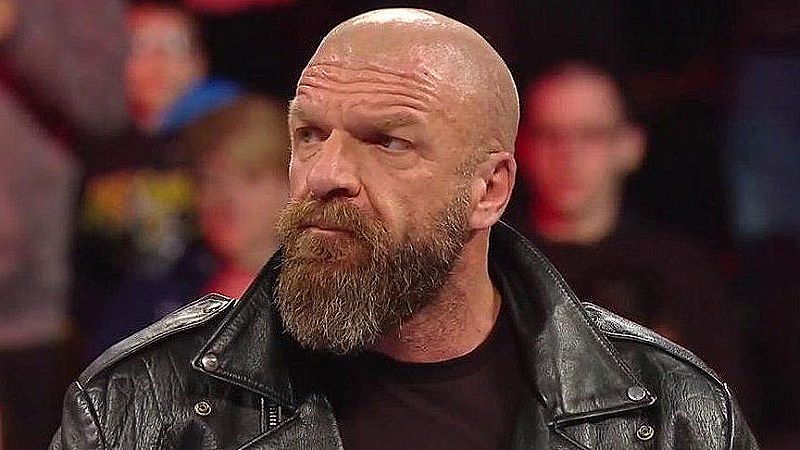 Triple H kicked off WWE WrestleMania Sunday with a surprise appearance.
Hunter walked out to ringside and acknowledged his wife and Gable Steveson before doing his trademark water spit on the ring apron and walking around the ring as the fans gave him a loud ovation.
This was a nice surprise for the fans. Hunter was supposed to be part of this year's show, likely in a match, but those plans were halted when he suffered his cardiac event last September.
Hunter put his boots in the ring before speaking to the fans. He said that he just wanted to come out to say thank you and to say "welcome to WrestleMania!" Pyro was shown and then the camera panned over to Hunter's boots in the ring as a sign of his in-ring retirement.
Triple H Leaves His Wrestling Boots In The Ring At WrestleMania 38