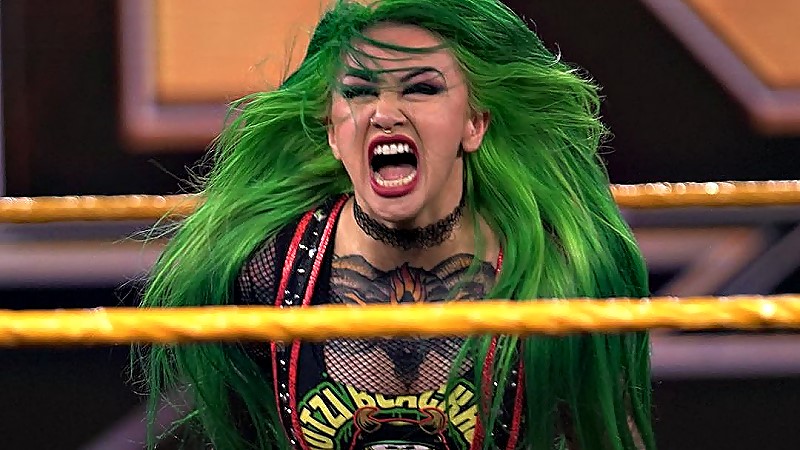 Shotzi Blackheart Shows Off Her Chest Tattoo – After a solid NXT run, Shotzi Blackheart made her way to the WWE main roster. However, we haven't seen her on television since the Royal Rumble. Despite her in-ring inactivity, she has remained fairly active on social media.
Shotzi took to Instagram to share a close up picture of her assets with followers. She showcased her tattoo get squished by her voluptuous curves while she took a selfie snap.
"My poor tattoo is being squished to de4th 🐏☠️but at least the yabos look good 😅," Shotzi wrote

#redeyeshadow #chesttattoo
We noted that Shotzi had been present backstage on television every week. Her absence from the WWE screen is due to the creative team not having plans for her at the moment, but hopefully, they will book her again.
Fans are eager to see her name included in storyline again. It is said that Shotzi is "in good standing" and "everyone likes her." Her character work has been incredible so far but we will just have to wait how future turns out for 30-year-old star.
Shotzi Blackheart Shows Off Her Chest Tattoo