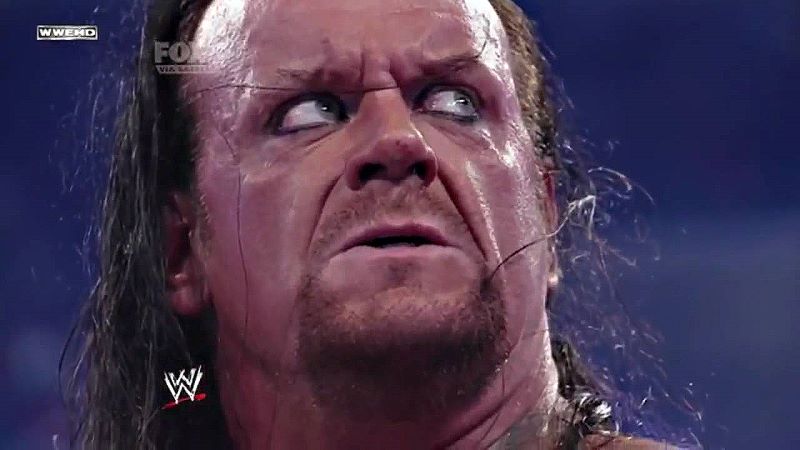 The Undertaker raised some eyebrows last night at the WWE Hall Of Fame ceremony when he said "never say never" about the idea of wrestling again.'
While all signs point to Cody Rhodes returning to face Seth Rollins at WrestleMania, that did not stop fans from speculating that Taker could return to the ring in his hometown of Dallas.
The idea of The Undertaker returning to the ring seems very unlikely but he wasn't joking because he also said "never say never" just a couple of days ago when he was interviewed by Orlando TV station WESH.
Taker said, "Do I have one more match in me? If I had to, I could probably squeeze one out. In my mind and heart, I could go forever, but trying to get the body to deliver what my mind and heart see is the difficult point after all these years. I never want to tarnish the legacy I created and be less than what people expect. I really doubt there is any scenario that puts me back in the ring, but this is the WWE and you never say never."
Because of the pandemic, Taker's last match didn't happen in front of a sold out stadium. Instead, he wrestled in a cinematic style setting against AJ Styles in a boneyard.
If he wrestles one more time, one can argue that he deserves to have that last match in front of fans. We'll see if that happens.