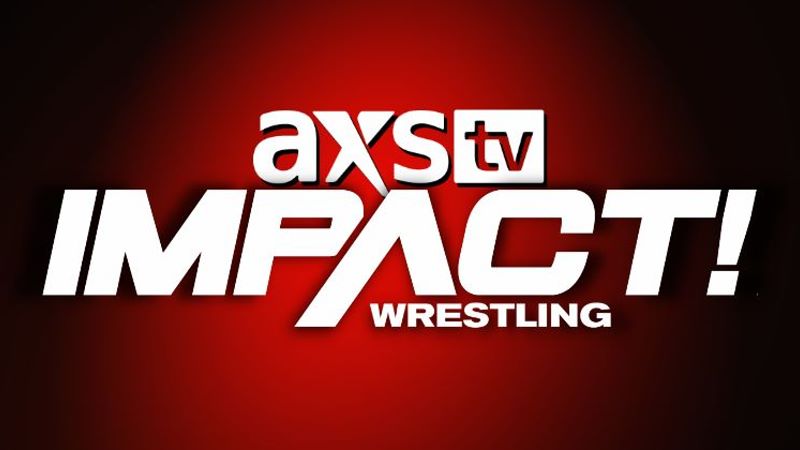 Impact Wrestling Results (4/14) – W. Morrisey opens the show, and he feels great to be back in the arena. It feels even better to him to be back on his own terms. Morrissey says the last time he was there he wasn't in control. Instead, he was taken out by EMT's and an ambulance. He says he had hit rock bottom and had nobody to go to.
Morrisey says tonight he comes back clean and sober. Morrissey is visibly emotional while the crowd chants his name. He claims to be in the best "damn shape of his life". He says for the first time in his life he can finally admit that he's not alone.
Morrisey thanks the fans for their support. The crowd chants his name as he goes on about being given a second chance. He says he's going to take advantage of every opportunity afforded to him.
Brian Myers interrupts the promo to a chorus of boos. Myers says Morrisey was handed a golden opportunity and he pissed it all away. He claims everyone in the crowd should feel sorry for him. Myers claims Morrisey has sabotaged his commentary and destroyed countless valuable collectibles.
Morrisey goes after Myers, but Myers attempts to walk away. He has him trapped and manages to get his hands on Myers. Morrisey lands a series of punches to Myers at ringside. Morrissey picks Myers up and slams him hard into the ring apron.
Morrisey sets up a table on the outside, but Chelsea Green and Matt Cardona stop him. Cardona smashes Morrisey in the back with the Digital Media Championship. Myers wraps a shirt around Morrisey's neck and parades him around ringside. Cardona and Myers set up Morrisey on the apron and Green lands a strike to his face. The men take advantage of this and drive Morrisey through the table.
Deonna Purrazzo's Champ Champ Challenge: Deonna Purrazzo vs Williow Nightingale
Willow chooses to challenge for the ROH Women's Title. Deonna starts off the match by slamming Willow's head into the mat. She tosses Willow into the corner and hits a series of chops. Willow tries to fight back by Deonna grinding her face into the bottom rope.
Willow manages to take down Deonna with a superkick, but it's not enough to win the gold. After the commercial break, Deonna's back in control of the action. Commentary plugs Deonna's upcoming match against the returning Taya Valkyrie at Impact Wrestling Rebellion.
Willow lands a series of clotheslines on Deonna and hits a big pounce leveling her. Willow sets Deonna up in the corner and smashes her with a cannonball. She attempts to pin her for the win, but Deonna kicks out.
Deonna hits a perfectly placed boot to the face followed by a standing moonsault. That's ineffective at securing the victory, so she goes into an armbar. Willow counters the armbar and hits the Babe Breaker for a near fall.
Willow heads up top for a moonsault, but Deonna stops her. She goes for the Queen's Gambit, but Willow counters with a back body drop. Before she can capitalize, Deonna locks her in the double armbar submission and secures the victory. She is now 7-0 in the Champ Champ Challenge.
Winner (and STILL ROH Women's Champion): Deonna Purrazzo
Backstage Mickie James talks about Chelsea Green's betrayal. She says she's ready to whip Chelsea's ass. Before she can say more Chelsea shows up ready to fight Mickie herself. Mickie doesn't waste any time and starts hitting Chelsea. However, it's a setup and both Myers and Cardona are there ready for the attack. For the second time tonight, these three are left standing tall.
Jonathan Gresham vs Rocky Romero
Before we see Jonathan Gresham defend his ROH World Title at Impact Wrestling Rebellion, he's facing Rocky Romero tonight. The two men shake hands to kick off the contest. After a series of counters, Romero levels Gresham with a dropkick.
Back to their feet, they trade chops to each other. Romero gets the better of Gresham and sends him into the corner. With Gresham down, Romero tries to attack him, but he's stopped. Gresham hits a dropkick off his own to take down Romero.
After the commercial, Gresham regained some momentum. Eddie Edwards is shown watching backstage ahead of his match with Gresham at Impact Wrestling Rebellion. It's enough to catch Gresham off guard and allow Romero to take control.
Once again the men trade chops with each other. With Gresham in the corner, Romero hits a thunderous chop. He hits a series of running clotheslines into Gresham. However, before he can complete the series, Gresham stops him and levels him with his own chops.
Both men are down on the mat, and the referee begins the 10 count. Romero gets to his feet first and hits hand and leg strikes. Romero hits Sliced Bread and a knee strike to the face. Romero's fully in control of the ROH World Champ.
Gresham catches Romero off guard and hits a knee of his own. With Romero outside, Gresham lands a suicide dive and brings him back into the ring. Quickly after being back in the ring, Gresham rolls up Romero for the three count.
Winner: Jonathan Gresham
Steve Maclin vs Alex Shelley
Shelley hits Maclin with a shoulder tackle, but he gets right back up. The men exchange blows after being face to face. Shelley puts Maclin in a side headlock, but Maclin takes him down with a back elbow.
Maclin stomps the midsection of Shelley. Shelley tries getting to his feet, but Maclin continues to stomp him. Maclin goes after Shelley again, but he tosses him to the outside. After a stomp to his hands, Shelley keeps working over Maclin's left hand.
Shelley keeps stepping on Maclin's hands and only lets him up long enough to send him to the mat with chops. Maclin goes for a sleeper, but he's dumped outside again. Shelley goes out of the ring to attack Maclin, but he's duped. Maclin's back in the ring and hits him with a Scud Missle to the face.
Maclin's facing Jay White and Chris Sabin at Impact Wrestling's Rebellion, but Shelley comes before that. They trade chops again, but Maclin hits an inverted atomic drop on Shelley. After the drop, he lands a powerful jumping backbreaker.
Maclin puts Shelley in the tree of woe and runs headfirst into his gut. He goes for the cover, but it's not enough to win. Shelley takes control and hits a brutal superkick and sliced bread to Maclin. Unfortunately, it's still not enough for Shelley to win the bout.
Shelley drives Maclin face-first into the turnbuckle. Before he can do much, Maclin has him on the outside and drives him face-first into the apron. Maclin lifts Shelley and smashes him into the apron again. Maclin takes Shelley out again. He exchanges words with Sabin which distracts Maclin long enough for Shelley to hit sliced bread on the outside.
Maclin's on the mat with Shelley going up top. Shelley goes for the double stomp and tries to use the ropes for leverage. Not going to happen. Shelley hits Shellshock to put away Maclin. Lots of momentum for MCMG going into Impact Wrestling Rebellion.
Winner: Alex Shelley
In the ring Honor No More and Bullet Club go back and forth in a war of words. Bullet Club eventually storms the ring and a brawl ensues. The two groups are tearing each other apart.
Ultimately Honor No More wins the battle, but PCO doesn't have much time to rest because Jonah is ready for their match.
Jonah vs PCO
Jonah immediately hits a big splash to PCO in the corner. It doesn't have much of an impact because PCO tries to flatten Jonah. Jonah throws PCO to the outside, but once again he's back up.
The two men trade chops outside the ring. PCO levels Jonah with a swinging neck breaker to the floor. PCO starts taping his own neck on the outside to the dismay of commentary.
Jonah launches himself off the apron onto PCO. After the break, Jonah chops and splashes PCO repeatedly. Jonah is not letting up on PCO. However, PCO tries to break free with back elbows to the face. Jonah swats PCO to the ground after he tries to gain momentum.
Jonah smashes PCO into the turnbuckle with a buckle bomb, but PCO immediately fires at him with a clothesline. The big men trade hammer blows to each other's faces.
Jonah drives PCO into the mat with a Tombstone piledrivers, but PCO kicks out at one. Jonah is in full disbelief. PCO drops Jonah with a DDT, and he's somehow in control of this match. PCO launches off the top rope with a cross body and follows it up with a diving headbutt. If that wasn't enough he hits Jonah with a second diving headbutt.
This time PCO goes all the way to the top for a third headbutt. It's still not enough. Jonah's still alive in this. PCO is looking for a PCO Sault. He heads to the top and misses wildly after Jonah moves out of the way. Jonah rolls out of the way again causing PCO's spine to bend on the apron.
Jonah sends PCO spine first into the barricade and headfirst into the post. With PCO down in the ring, Jonah hits a Tsunami for the win.
Winner: Jonah
Impact Wrestling Results (4/14)