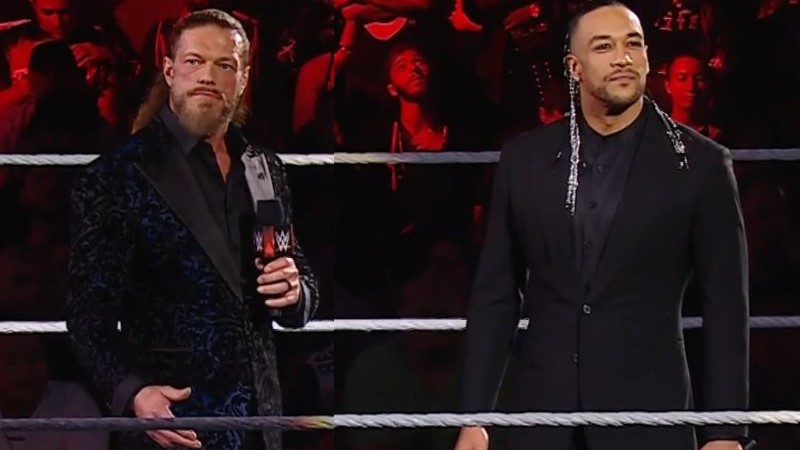 Edge and Damian Priest officially joined forces at WrestleMania 38 but one night later, it was time for them to explain themselves and they had no issue doing that.
On tonight's RAW, Edge introduced Damian Priest as The Punishment for the Guilty. Prior to his time in WWE, Priest was known as Punishment Martinez.
Edge says he is an honest man.  He says that AJ Styles would face his judgment day at Wrestlemania.  He did not expect Damian Priest to appear.  For all of you, thinking is hard.  For too long, Damian Priest fought his inner self, just like me.  He tried to be an upstanding citizen just like Edge for the sheep.  Edge tells everyone to rise for the man who respects his message and will be the punishment for the guilty, Damian Priest.
Priest explained that during The Road to WrestleMania this year, he was feeling lost until he heard Edge's words. When the audience explained that they did not care, Priest explained that it no longer bothers him. In response to that, Edge said, "Not anymore, losers." Right after that, the post WrestleMania Monday Night Raw crowd gleefully chanted that they were losers, much to the delight of the unholy alliance.
Styles walked out and attacked Edge and Priest but Priest made the save for Edge before he could nail Edge with the con-chair-to. Edge finished off Styles with a spear and he teased the con-chair-to but officials ran out to stop him.
As it was reported earlier, there are more members joining Edge's stable soon.