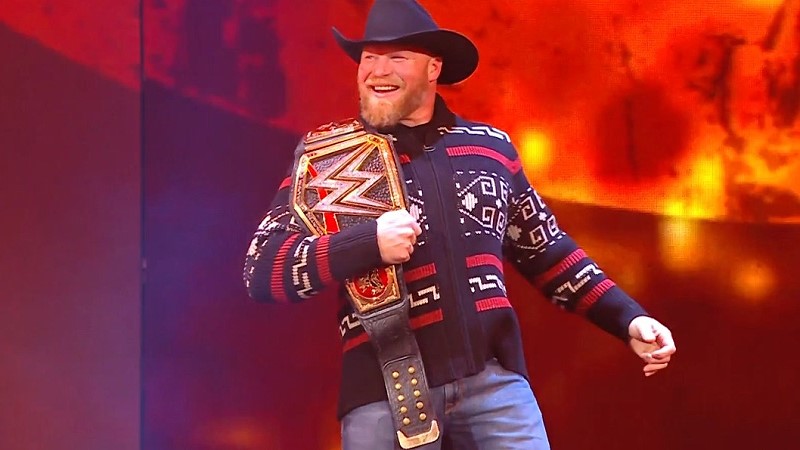 There have been some questions about Brock Lesnar's schedule after WrestleMania. WWE wants to keep the momentum that they have with Lesnar right now so he's planned to work several upcoming events.
Dave Meltzer reported in the latest Wrestling Observer Newsletter that noted that Lesnar is booked for WrestleMania Backlash on May 8th in Providence, RI as well as Money in the Bank at Allegiant Stadium in Las Vegas on July 2nd.
Money in the Bank is considered to be a big show as it will be held in a stadium for the first time. WWE will load up the show not only because they have to sell so many tickets, but they also go head-to-head with a UFC PPV event that night that is also held in Las Vegas at the T-Mobile Arena. The main card of the WWE show should be over by the time that the co-main and headliner of the UFC event starts.
Brock Lesnar is set to face Universal Champion Roman Reigns in a winner take all title unification match at WrestleMania 38 this Sunday. WWE is hyping it as the biggest WrestleMania match of all time.