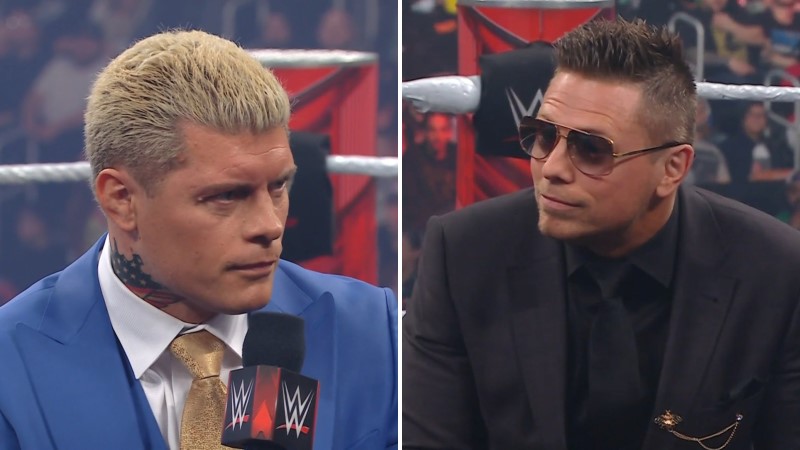 Backstage News On Cody Rhodes' Use Of Banned Words – As noted, last night when Cody Rhodes joined The Miz on Miz TV, he was corrected and told that the word "belt" refers to something that holds your pants up, and "wrestlers" in WWE are referred to as "Superstars."
As everyone knows, the word "belt" and "wrestler" are banned in WWE, per Vince McMahon's edict and it's been that way for many years. At first, it looked like this was a simple mistake by Cody but it turns out that this was all part of the script.
During Wrestling Observer Radio, Dave Meltzer stated that part of Cody's gimmick is to say things that aren't allowed.
"This is all scripted. His gimmick apparently is that he gets to say the words that nobody else gets to say and gets corrected." Bryan Alvarez said, "I think his gimmick is he's an AEW guy."
At one point during the segment, Rhodes said that Miz is "full of" before stopping himself from saying the word. In AEW, the "sh–" word can be said multiple times.
For now, it comes across as Cody being the "AEW guy" without AEW actually being mentioned. During his WrestleMania match, Rollins could be heard telling Cody "welcome back to the big leagues." Cody Rhodes defeated The Miz last night in a singles match and he will have his rematch with Seth Rollins at WrestleMania Backlash.
Backstage News On Cody Rhodes' Use Of Banned Words