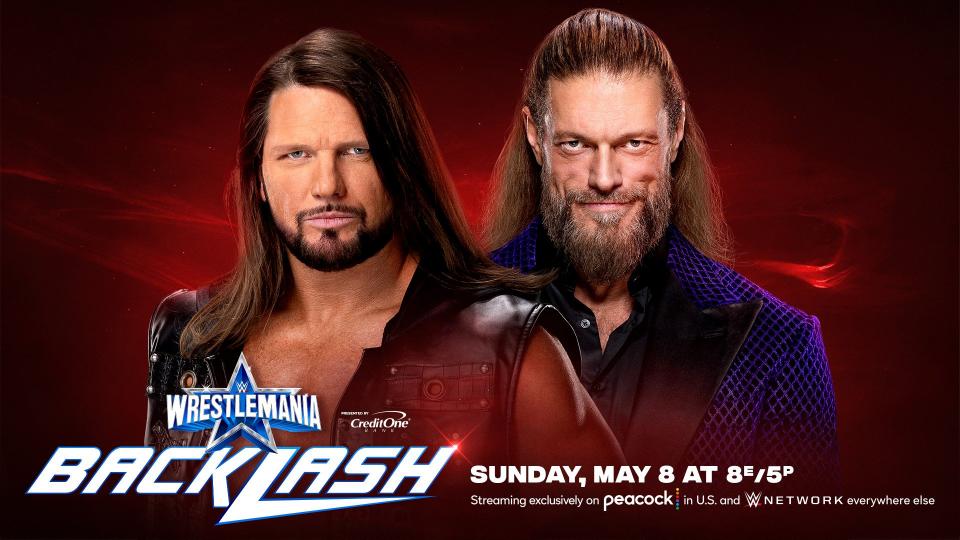 Edge and Damian Priest have been going after AJ Styles as of late, and now, "The Rated-R Superstar" and "The Phenomal One" will face off at WWE WrestleMania Backlash.
During tonight's RAW, The Rated R Superstar explained backstage that he was going after Styles to continue to play mind games on him, and that it's something that he's been doing for over 20 years, dating back to his days with The Brood. Edge and Priest went on to say that for them, they haven't lived up to their true capabilities, and that they're going to just take what they want now and pass judgement on whoever is in their way, starting with Styles.
Edge then issued a challenge to Styles, asking for a rematch of their WrestleMania 38 bout at the upcoming WrestleMania Backlash Premium Live Event. While it might not be fair, Edge said, he didn't care, as they plan on "seizing the day" and coming after Styles.
Following the promo, Styles was interviewed backstage, where he accepted the challenge. However, before he could say anything more, the lights flickered and turned blue, and Edge and Priest appeared behind Styles and ambushed him.
AJ Styles Vs Edge Set For WrestleMania Backlash