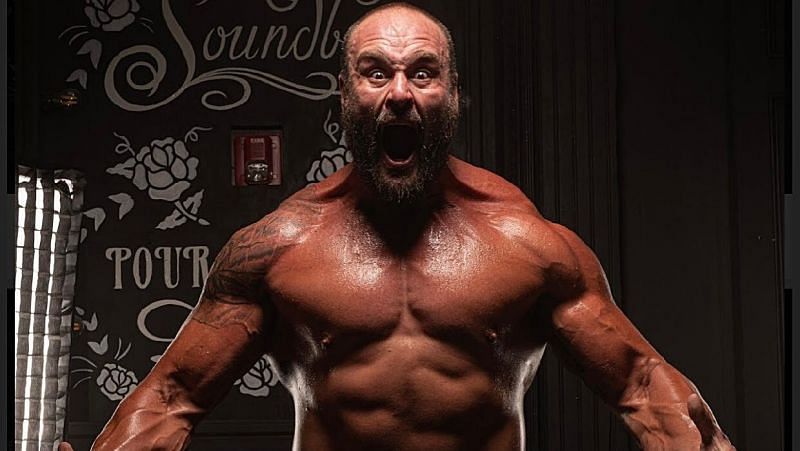 Adam Scherr Says Tony Khan Pays "Dirt Sheets" – There seems to be some tension between the former Braun Strowman, Adam Scherr, and AEW Owner Tony Khan.
In the comments section under a post from the buringthesmarks_ Instagram account, Scherr claimed that Tony Khan pays "the dirt sheets" and he claims that AEW wrestlers are "blackballed" from CYN shows.
Scherr's Instagram comment says, "Why is there no face to palm emoji. This is the same guy that pays the dirt sheets and says his wrestlers are free to do what ever but black balled them from CYN shows. Why???? Cause we're a f*cking threat."
A Twitter user responded after seeing the screenshot of Scherr's Instagram post: "I know I'm falling for the game I just can't tell which parts are generating heat and which parts delusion."
Scherr responded under the tweet: "All facts. Only delusion I have are when I have too much jack or maybe I'm just drunk. Idk. Is it time for a drink yet lol"
Scherr also punched back at the notion that his Control Your Narrative promotion is considered "wrestling's blacklist." Scherr tweeted, "Black listed???? That's why so many people want to work with us and both our shows have had tons of AEW talent back stage watching. We are the new option. You've been warned."
It's unclear why Scherr has been so outspoken about Khan and AEW. Scherr had talks with AEW and Impact Wrestling last year but no deal was reached.
Scherr also seemed to mock Khan's tweets about the anti-AEW bots that have served to spread negativity about the company.
The tweet below ends with a "#whatamark" hashtag.
"An independent study has confirmed that much of the staunch antiCYN online community aren't real individuals it's a staff running thousands of accounts an army of bots to signal boost them. Look closely these aren't real people. Who'd pay for such a wildly expensive thing? #whatamark"
Adam Scherr Says Tony Khan Pays "Dirt Sheets"