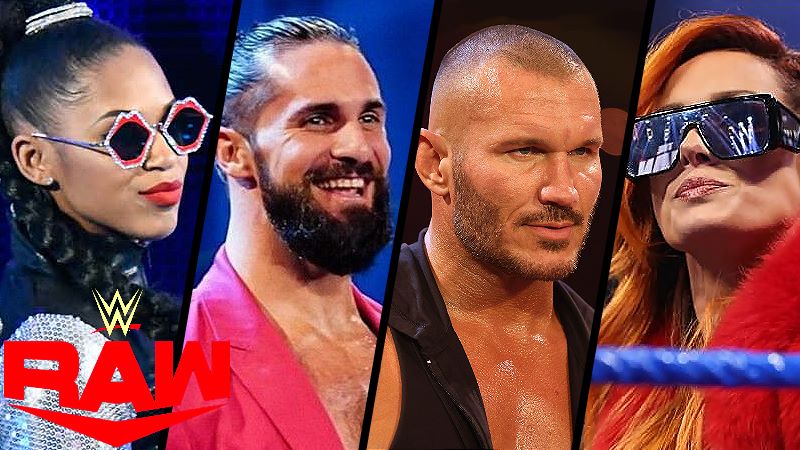 This week's edition of WWE Raw saw its ratings increase with viewership numbers back to over 2 million viewers.
According to Brandon Thurston of WrestleNomics, the episode drew an average of 2.101 million viewers on the USA Network, which is up from the 1.979 million viewers last week.
The 18-49 demo saw the average rating be 0.63, up from the 0.55 rating last week. This was the fallout edition of Raw for WrestleMania 38.
The last time that Raw had over 2 million viewers was back on August 23rd for SummerSlam fallout. It's the highest total viewership since January 2021. To compare, last year's WrestleMania fallout edition of Raw did a 0.68 key demo rating and 2.026 million viewers.
The 18-49 demos saw hour one had 0.68 then 0.63 in hour two, and 0.58 in hour three. Here is the hourly viewership breakdown:
Hour 1 (8 pm): 2.318 million – last week: 2.052
Hour 2 (9 pm): 2.114 million – last week: 2.100
Hour 3 (10 pm): 1.871 million – last week: 1.786
Raw ranked #6 in the top 150 shows on cable for the night, which is down from #1 ranking last week. It went up against a college basketball championship game that topped the chart.
Here is a list of total viewership and the key demo rating that Raw has done over the last four episodes:
3/14/22: 1,700,000 viewers – 0.48 key demo rating
3/21/22: 1,769,000 viewers – 0.50 key demo rating
3/28/22: 1, 979,000 viewers – 0.55 key demo rating – WrestleMania 38 go-home show
4/4/22: 2,101 ,000 viewers – 0.63 key demo rating – WrestleMania 38 fallout