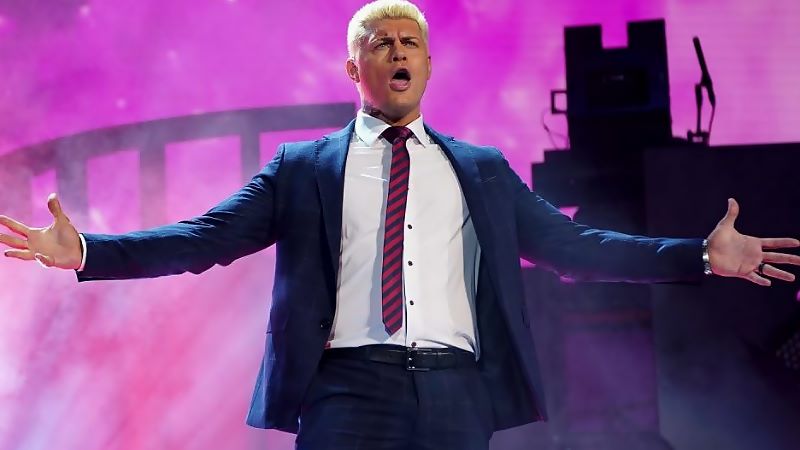 There is more confirmation that points to Cody Rhodes returning soon to WWE and possibly appearing at WrestleMania 38.
While there was speculation this week that Cody could return to AEW or that he could lead Tony Khan's Ring Of Honor, the reality is that the reports about Cody joining WWE are accurate and nothing has changed on that front. Dave Meltzer stated last night on the F4W Board that he had heard that Cody was still on board with WWE as of two days ago.
Ringside News reported today that Cody Rhodes is scheduled for WrestleMania and this was confirmed by a tenured member of the creative team. That source said, "I know what's scheduled for Cody for Mania, and that it's still on the list. If it's changed, no one has told us yet or corrected the internal documents."
The source added, "Cody, as of an hour ago, still on internal documents for WrestleMania." At this point, there is no information available on what he will be doing on the show but the fact that he listed internally for WrestleMania is a strong indication that a deal has been signed.
A couple of weeks ago on Raw, there were teases during The Miz and Edge's promos with subtle Cody references. The promos would have had to have been approved beforehand and if they didn't have him locked in then those teases wouldn't have been approved. No word yet on if he will appear on Raw/SmackDown before WrestleMania but expect to see Cody on WWE TV in the near future.