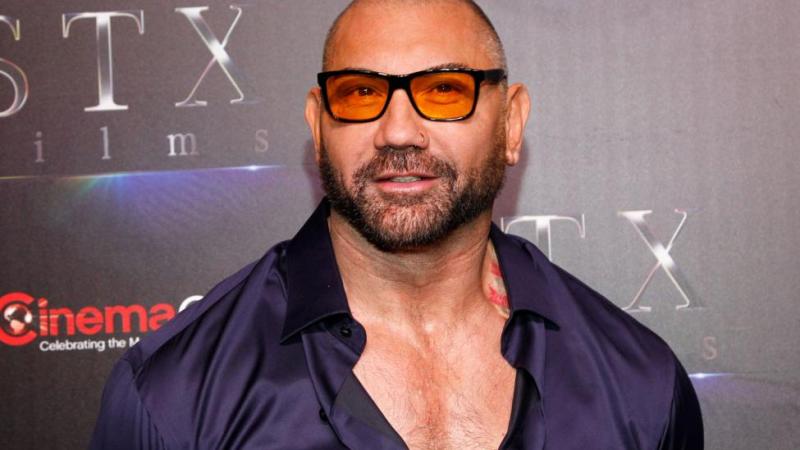 Have you ever heard of John Cena, Dwayne Johnson, The Undertaker, Mysterio, and CM Punk? These are some of the names that have built their reputation in World Wrestling Entertainment or WWE. With the creative storyline between the wrestlers and its amazing stunts, the corporation gathered some fans and supported their industry.
Even though the wrestling inside the ring is purely for entertainment, full of scripted fights, and everything is structured, it is still enjoyable to watch. Some people might think that these wrestlers are just for show, but there are actually a few people who tried to jump outside their field of work and attempt to prove they have the guts to be a fighter.
If you find it hard to believe, try to commemorate Dave Bautista's debut in the world of mixed martial arts. On October 6, 2012, Bautista debuted his first MMA fight in CES or Classic Entertainment and Sports. His opponent at that time was Vince Lucero, a professional MMA fighter. If you're not familiar with this fight, you're right on track. This article will be reviewing Dave Bautista's MMA match.
What is Mixed Martial Arts?
Before reviewing the fighters and details of the match, you need to understand what mixed martial arts is all about. MMA is a combat sport where each fighter can use different martial arts or fighting techniques. Like kickboxing, jujitsu, karate, kickboxing, Wing Chun, and other famous martial arts.
Aside from hitting your opponent, you can grapple inside the ring called the Octagon, an eight-sided ring where fighters battle it out. You can either win by knocking out the opponent or through submission, where the opponent taps out in the match. You can also bet on some of your favorite fighters, as MMA betting is also a trend for this sport.
Dave Bautista's Career
During his wrestling career, Dave Bautista or Batista is a four-time world heavyweight champion and two-time WWE champion. He is also a bodybuilder, which explains his massive physique inside and outside the ring. 
Dave has faced different wrestlers throughout his career and was able to win those matches and earn his titles. But at some point in his career, he shifted to become a mixed martial artist, and his only match was with Vince Lucero.
Aside from fighting and wrestling, Dave has also made a reputation in the film industry, where he played the role of Drax in The Guardians of the Galaxy, Escape Plan, and Army of the Dead. Batista had a decent career as an actor and has been doing well.
Vince Lucero's Career
Vince Lucero is a professional MMA fighter with 22 wins and 26 losses and belongs to the super heavyweight class. He is known for his solid punches, which resulted in most of his TKO's or technical knockouts. He has also won some fights through submissions like guillotine choke and rear-naked chokes.
Recently, Lucero became inactive in the world of martial arts. Before inactivity, he was in a four streak loss, and his last fight was in the year 2018 with the fight of Michael Hayward. Despite the losses, he has faced various strong MMA fighters throughout his career, like the former two-time champion in the UFC Tim Sylvia.
The Match
The whole match didn't last long, though some fans did expect that Dave Bautista would win the match easily. Critics were judging the physique of Lucero as if the fighter didn't put any effort in preparing the match with Batista. As the match began, both fighters touched gloves before fighting. After that, Lucero initiated first and got away with some punches in the wrestler's face.
Lucero kept throwing his solid punches throughout the match as Batista didn't put his guards up, which led to a couple of easy points for Vince. Despite that, Dave was able to hit some knee strikes and elbow strikes, and at some point, he was able to take down Vince Lucero.
After taking him down, Batista showed some of his ground and pound skills to dominate his opponent. As the times passed by, Dave could pound some punches on Lucero's face until the referee stopped the fight.
Aftermath
After the referee stopped the fight, Dave Batista claimed his glory in the MMA grounds with a win by technical knockout. When the event ended, some critics arose on the performance of Batista. Though at some point in time, Batista admitted he had some lapses during the fight and how his nervousness affected his performance.
After a couple of years, Vince Lucero started to keep losing, and Batista did not return for another MMA match. It was his first and last fight in MMA.
Takeaway
In this specific event, despite the lapses admitted by the star, we can still say that everyone has the potential to compete in MMA, even wrestlers. Stepping inside the ring and facing a veteran fighter is already a win as you are ready to get hurt and fight for victory. What we can take from this is that nothing is impossible. With the proper motivation and discipline, everyone can stand and fight on the Octagon.