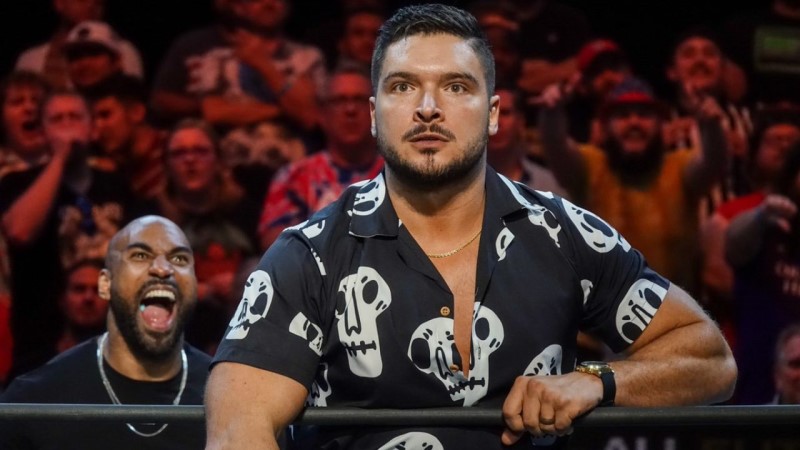 Ethan Page extended his AEW contract but there is already interest in him from people in WWE.
During Andrew Zarian's Mat Men Pro Wrestling podcast, Page said that there are people in WWE who are very high on him and they have high praise for him.
"By the way, Ethan Page is another dude that WWE is very high on," Zarian said. "They like Ethan Page's whole deal and I think he's super hyper talented."
If WWE wants to talk with Page, it might not happen for a while because he has years left on his current deal. Zarian acknowledged that Page re-signed and said that now AEW has to do more with him or risk having him leave when his contract expires.
Zarian said, "I know that Ethan Page has re-signed and he's there for a while but I know for a fact that there are eyes on him for sure because he's a guy who is a good looking guy who can cut a great promo. He has that TV look, so you gotta keep a guy like that happy, especially now that he re-signed with you. You gotta do something with him."
Zarian previously reported that WWE has also expressed interest in names like MJF and Wardlow and Jade Cargill. Just like Page, those names have years left on their current deals.