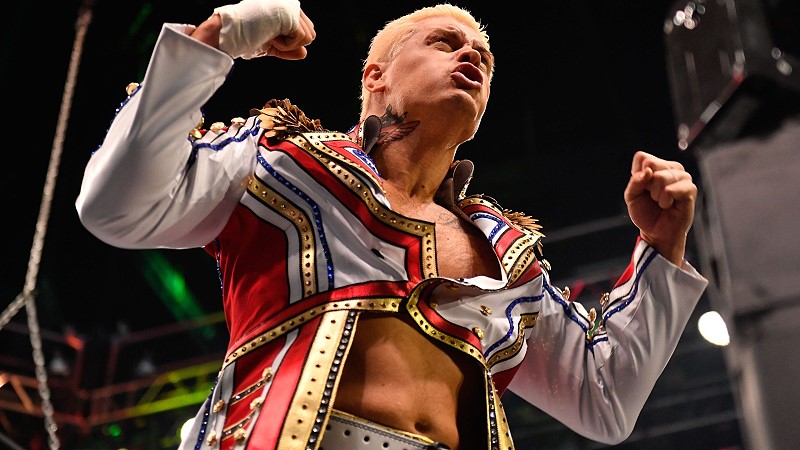 WWE Creative Being Kept In The Dark On Cody Rhodes – There are WrestleMania plans in place for Cody Rhodes if he decides to return to WWE but all indications are that as of a couple of days ago, he has not signed the contract.
Dave Meltzer stated in the Wrestling Observer Newsletter that things are up in the air with Cody and it's unclear why he has not signed the deal and some in the company are wondering if he is doing something similar to what Brian Pillman did in 1996. Pillman convinced WCW to give him his release so he could get them into a bidding war against WWE. Pillman ultimately went to WWE with the idea that he would eventually return to WCW.
Ringside News reported that a tenured member of the creative team stated that "no one has been talking about it" in regards to Cody and WWE and that "Vince makes decisions on RAW, tells Bruce Prichard and Ed Koskey and John Laurinaitis, and the rest of the team stays in the dark until Mondays."
RSN's source added that "RAW is the worst mess it's ever been." This has been obvious in recent months because there are seemingly more changes than ever happening and oftentimes, WWE will advertise matches on their website that don't end up happening. In some cases, an explanation is given but other times the announcers are not told to say anything. But what seems to be more out of the ordinary is that so much has been changing during the build to WrestleMania. In previous years, the top matches were locked in for months in advance.
If Cody shows up tomorrow night on Raw in Jacksonville, Florida, then the expectation is that he will start a feud with Seth Rollins. If he does not show up and Rollins starts a feud with someone else, then that means that WWE was not able to come to an agreement with Cody. There is still a possibility that Cody and WWE come to terms late on Monday and if that happens then they can start the feud next week.
Right now, all indications are that no deal is signed so it will be interesting to see how things play out tomorrow night.
WWE Creative Being Kept In The Dark On Cody Rhodes