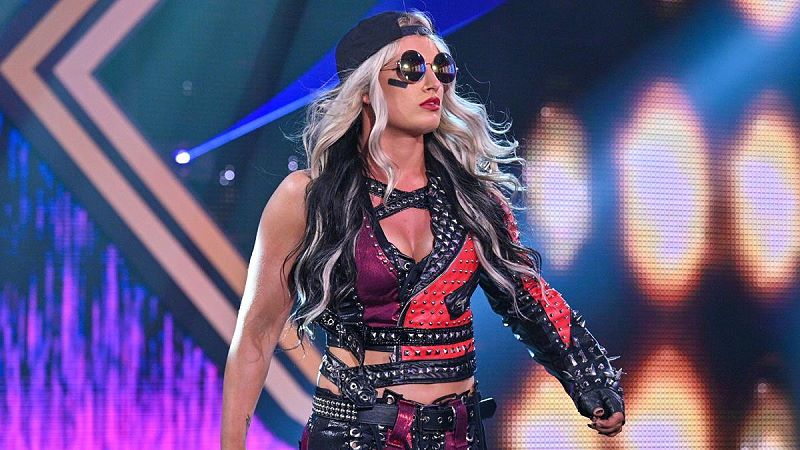 Toni Storm Debuts On AEW Dynamite – Toni Storm made her debut on tonight's AEW Dynamite in the Owen Hart Tournament Qualifying match against The Bunny. Storm won the match with the Storm Zero finisher to earn the first spot in the tournament.
Storm became a free agent in December after requesting her release from WWE. She reportedly flew herself home after a house show. To date, she has not spoken about the circumstances behind her exit from the company.
In regards to what was being said backstage at WWE about her exit, Dave Meltzer stated the following in December:
"As far as her reasons and why she left, the only thing I heard was burnout essentially," Meltzer said. "I heard from some people there. [It was] kind of the feeling if you watch the buildup of her in the Charlotte Flair feud and you're probably if you were her, and you think about your job as opposed to just doing your job, you probably ask a lot of questions like, why did I get a pie thrown in my face twice when I'm the babyface. Even though she did get the revenge, why when you're building up the big match do I get my ass kicked and win by disqualification. Why did I not win that match? The one thing with WWE is they are about feeding their top stars. They have their protective stars…"
The former WWE star recently launched an OnlyFans account and she is booked for WrestleCon in Dallas.
Storm is a welcome addition to AEW's women's roster. There are other former WWE stars available and the other name that has been rumored about a potential jump to AEW is Athena, aka former WWE star Ember Moon.
Toni Storm Debuts On AEW Dynamite