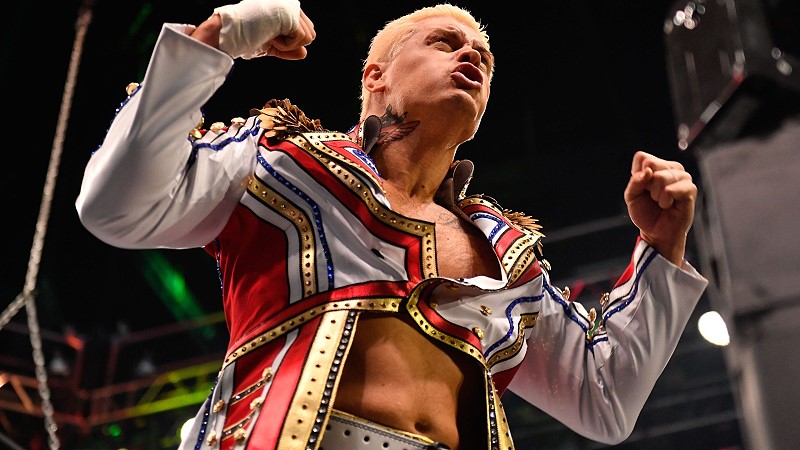 The Very Latest On Cody Rhodes' WWE Debut – Tonight's Raw has been rebranded as WWE WrestleMania Raw and the show is stacked as they start the final push for WrestleMania.
There's been a lot of speculation that Cody Rhodes might appear tonight to set up his match with Seth Rollins but as of a week ago, WWE had no plans to have him appear on Raw before this weekend.
On Wrestling Observer Radio, Dave Meltzer said that while anything is possible, "within the company, this was a week ago and things always change but a week ago, the talk definitely was that Cody doesn't show up until WrestleMania."
Per WWE storylines, Rollins is supposed to meet Vince McMahon this morning. Rollins previously stated that he would not allow to start until he got his match at WrestleMania. Currently, Rollins does not have a path and he has blown several chances to be on the show. He and Kevin Owens were unable to win the Raw Tag Team Titles a few weeks ago. Rollins also lost matches to Owens and AJ Styles where he would have taken their spot on the card if he won.
It looks like WWE is going to follow the playbook from WrestleMania 33 where Matt and Jeff Hardy returned to the company to a huge pop from the crowd. What is interesting this time with Rollins vs. Cody is that Rollins has been getting babyface pops at the house shows so it's anyone's guess what the crowd will do when Cody shows up.
The Very Latest On Cody Rhodes' WWE Debut