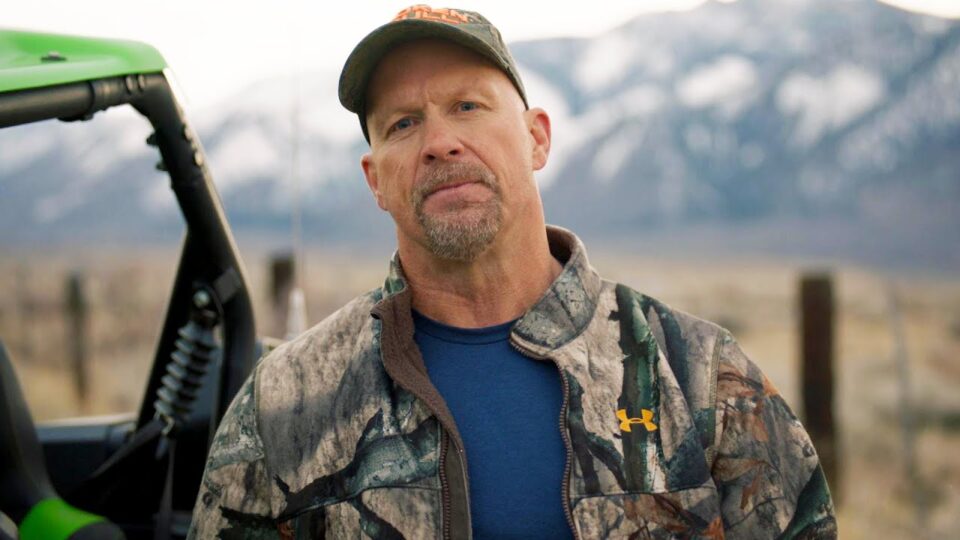 Steve Austin Reportedly In Fantastic Shape – Stone Cold Steve Austin is set to appear at WrestleMania 38 as a guest on the Kevin Owens Show. At this time, rumor is he will get involved in some sort of brawl during the segment.
Stone Cold Steve Austin might be training as hard as he did when he was a full-time wrestler because he's taking his WrestleMania return very seriously.
On the Sunday Night's Main Event podcast, Dave Meltzer talked about Austin's return for The KO Show segment with Kevin Owens. Meltzer was asked if we would just see Austin show up in a t-shirt and shorts and give Owens a kick to the gut and the stunner.
Meltzer indicated that fans will get a lot more than that and Austin is said to be in fantastic shape.
"He and I happen to have a mutual friend who just saw him and he told me he's in fantastic shape," Meltzer said. "So I mean he might take his shirt off. There's gonna be a fight. There's gonna be a brawl, without a doubt. It's not just gonna be just a kick in the gut and stunner. He's training very hard so it's gonna be more than that. Will he do a 20 minute match? No, I don't think so. Will he go 7 minutes or something and have a brawl all over the place? I kind of expect that, yeah."
Austin has gotten physical plenty of times since his retirement in 2003. He's made appearances at several WrestleMania's and a few Raw's but it looks like fans will see a lot more physicality from him in the segment with Owens in Dallas.