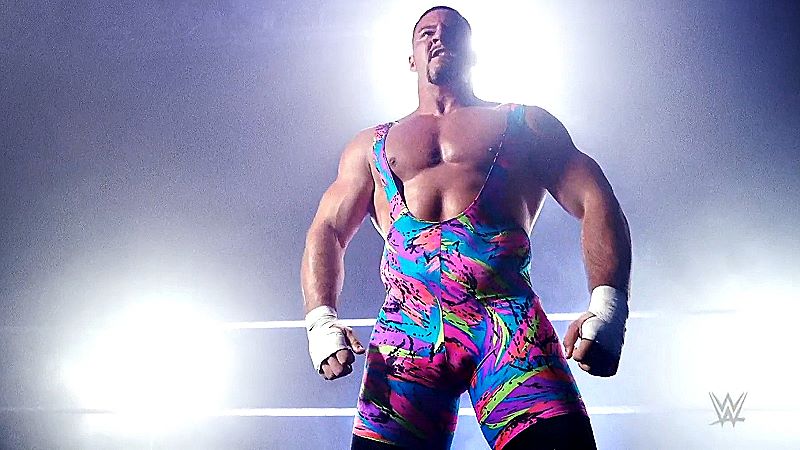 Bron Breakker Comments On Losing The NXT Title – Bron Breakker suffered a tough defeat at Tuesday's Roadblock event, as he lost the NXT Championship to Dolph Ziggler.
Speaking to Brandon Walker of Barstool Rasslin', Breakker lamented the setback, but he explained that he'll use it as an incentive to improve, both as an athlete and as a champion.
"I'm not gonna make excuses about it," Breakker said of the loss. "I'm not gonna sit here and point the finger at Bobby or point the finger at this and that. I think I'm just gonna use this as an opportunity to be a better athlete and try to be a better champion and just be prepared for things like this. Because when you're the champion, everybody wants a piece and you know, I need to be more prepared for things like this and it is what it is.
"[Ziggler] will see me again at some point in time. I don't know when that's gonna be, but I'm gonna take my NXT Championship back. And I'm gonna be better next time as well. I'm gonna be a better performer and be a better athlete. The next time you guys see me, I'm gonna be just the best Bron Breakker that I can be."
Breakker also touched on the fact that despite the loss, he feels like this is "just the beginning for him. He described how working with veterans like Dolph Ziggler and Tomasso Ciampa has been beneficial for him as he continues to learn about the wrestling business.
"It's unfortunate I guess but I feel like this is just the beginning," said Breakker. "I feel like it just lit a fire under me and I just gotta come back and be better. Stand and deliver Yeah we're excited. We can't wait to get out and perform in front of the fans. It's just exciting. WrestleMania weekend, it's an exciting feeling. Stand & Deliver is o it biggest show of the year, and we can not be more excited man. It's just a cool time.
"It's been cool man. It's been a great experience for me to learn from Dolph and also Tommaso Ciampa as well. Tommasso Ciampa's fantastic, man. He's taught me so much about the business and just helped me so much. It's just been a really cool experience and like I said I've learned so much. And I just can't wait to continue to build and be a better performer."