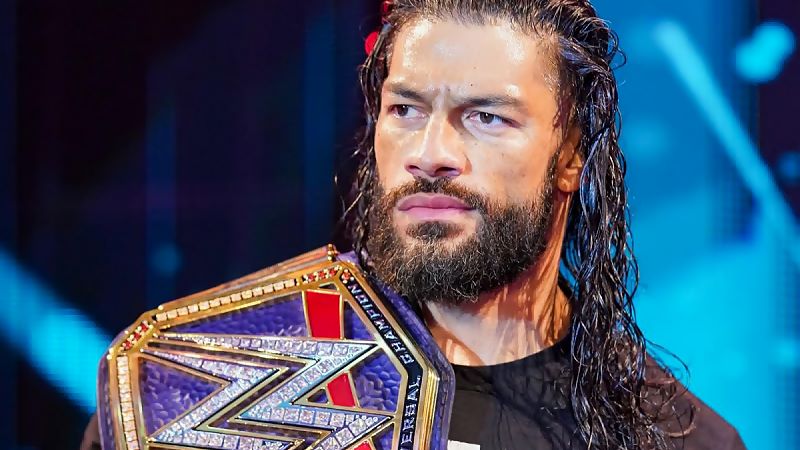 WrestleMania season is here again, and WWE fans around the world are already getting excited about all the possible matchups. The WWE has been delivering top-level entertainment in 2022 as we have already seen the ever pulsating Royal Rumble and the Elimination Chamber still to come. However, one question that has been on the lips of most fans has been what next for Roman Reigns at WrestleMania?
Also known as the Tribal Chief, Roman Reigns is the current Universal Champion, and this means that several superstars are eyeing his title. At WrestleMania 38, his incredible run as the Universal champion will be in danger. But who are the top contenders? Find out in this article.
Brock Lesnar
The number one contender for Roman Reigns' Universal Championship is none other than the Beast Incarnate, Brock Lesnar. Brock achieved this by winning the men's Royal Rumble match in January, and the match was confirmed soon after. The two heavyweights have a lot of history in the ring as they have clashed in the ring seven times. They have also faced each other twice at Wrestle Mania.
Though Brock Lesnar has proven himself to be the nightmare of most superstars in the WWE roster, the Big Dog is an opponent that he won't be too happy to face. They last faced each other in the main event of the WWE Crown Jewel in Saudi Arabia. Reigns won the match, and since then, he has gone on to beat Brock's record of holding the Universal title for 503 days.
Interestingly, Brock Lesnar will participate in the upcoming Elimination Chamber match in Saudi Arabia. This promises to be a historical match as it is the first time that the event is being held outside the US. Only casino games at the best paying online casino can match this level of action and excitement. Should Lesnar win, more history will be made as we will get a chance to see a "champion vs. champion" match at WrestleMania. 
Seth Rollins
The next possible opponent for Roman Reigns at WrestleMania is Seth "Freaking Rollins". The former Shield brothers faced each other in the first match of the Royal Rumble, and it was arguably Reigns' toughest match as the Universal champion. Reigns would go on to lose the match, but since it was via disqualification, he retained his title. 
Even before the match, Rollins and Reigns had been locked in a psychological battle. So, it was no surprise that the challenger entered with the music of their former group. During the match, Reigns locked in a guillotine and didn't let go even after Rollins got to the ropes. This was what led to his disqualification. After the match, Reigns continued his assault, but this time with a chair. There's a lot of bad blood between the two, and it might well flow into WrestleMania. Seth Rollins will also be involved in the Elimination Chamber match. 
Bobby Lashley
The Almighty Bobby Lashley became the new WWE champion after beating Brock Lesnar at the Royal Rumble. However, he had some help from The Tribal Chief, who attacked Lesnar while the referee was incapacitated. This doesn't mean they are now friends, though, and we may well see a title unification match at WrestleMania, especially if Lesnar gets injured in the Elimination Chamber match. 
Though Roman Reigns and Bobby Lashley are yet to have a one-on-one fight in a WWE pay-per-view event, they've faced each other a few times in the past. Their most memorable match has to be a triple threat match that also included Big E. The match served as a build-up to Extreme Rules 2021, and it was won by Roman Reigns after he delivered a spear to Bobby Lashley.
Goldberg
Roman Reigns and Goldberg were meant to have locked horns in the main event of WrestleMania before now. However, Reigns had to pull out due to health issues. So, WWE fans around the world received the announcement of the first match ever between them with much joy. They will go head-to-head for the Universal Championship at Elimination Chamber in Saudi Arabia. 
There are few superstars on the WWE roster that can match Goldberg's list of victims. So, he is more than capable of putting an end to Reigns' reign. Goldberg successfully dethrones Reigns, and then we may see a rematch at the main event of WrestleMania. It gets even more exciting when you consider the possibility of a triple threat match between Roman Reigns, Brock Lesnar, and Goldberg. 
Final Thoughts
There you have it, the four top contenders for Roman Reigns title at Wrestle Mania 38. Would any of them be possible? Or would Roman continue his long reign as Universal champion? Only time will tell.