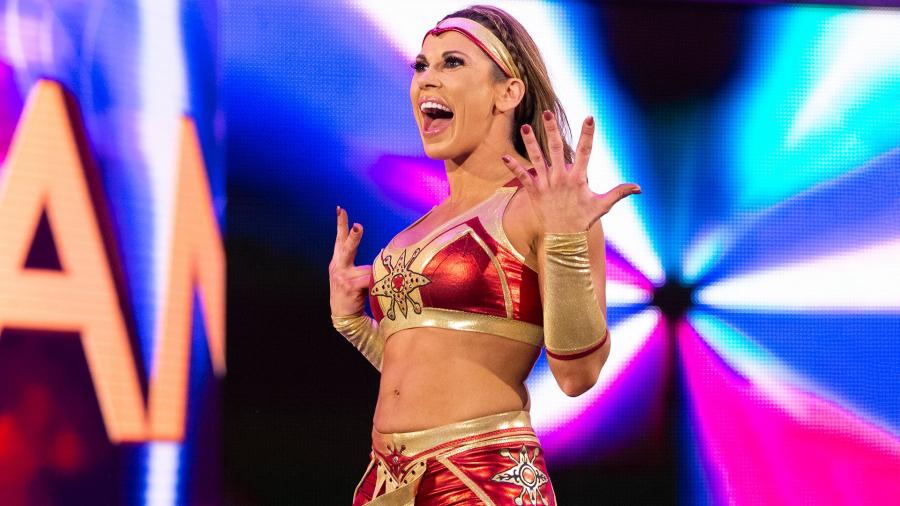 Mickie James worked the women's Royal Rumble match last Saturday night when she entered the bout at the number 20 spot. After wrestling for 10 minutes, the Impact Wrestling Knockouts Champion was eliminated by Lita. James used her Hardcore Country theme song and was introduced as the Knockouts Champion while having the title.
During the latest GAW TV episode, James reflected on her experience in the match, which marked the first time she was in a WWE ring since her exit from the company. She started off by noting that she wanted to work with Melina in the match and didn't love Melina being eliminated early.
" The people did exactly what we knew they were gonna do. They erupted, they were like, 'Holy sh*t.' It was so good to see her back. She hadn't been in WWE in over a decade so, I think that was amazing and to see her get teared up and it was just — it was awesome."
James said it was special to be in the ring with Sasha Banks and thought Lita killed it.
"I think they were surprised and not surprised that Ronda [Rousey] was the big surprise but I thought the whole thing with her and Ashley [Charlotte Flair] at the end was kind of cool, you know?"
James continued by saying it was a big deal for Flair to enter the match as champion and put over Flair as being one of the best wrestlers she's seen in her life regardless of gender. She said that Flair operates on a different level. James praised Flair for making everything matter from the moves to the little details.
"And you need that constant in the ring with the people that can then go and do all this other crazy sh*t to balance the whole thing out and it was cool, it was cool."
James is slated to defend the Knockouts Title against Tasha Steelz at the Impact No Surrender special on February 19th.