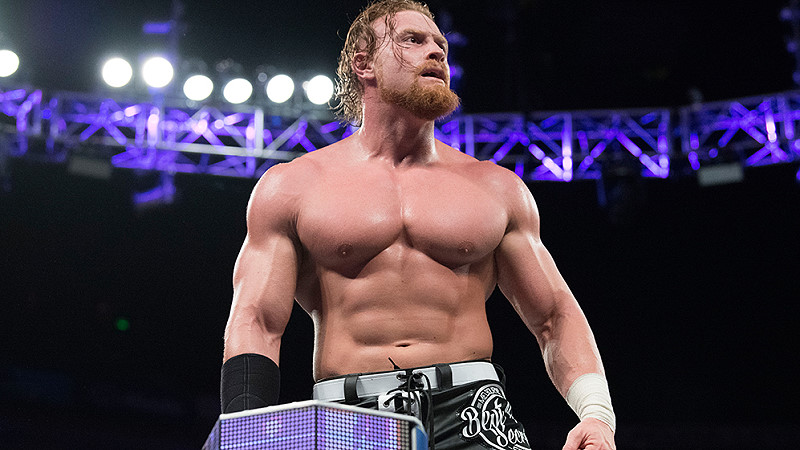 Buddy Matthews showed up for his much-anticipated Dynamite debut this past Wednesday. The Australian wrestler joined the House of Black in grueling fashion as he decimated Penta with a stomp onto a steel chair.
Fightful Select reports that Matthews made a good impression upon showing up to the Webster Bank Arena for the February 23rd episode of Dynamite. He also nixed a planned spot during his in debut to avoid gimmick infringement.
"Those that we spoke to in All Elite Wrestling said that Matthews made a good impression upon arriving at the venue. There was said to be another spot that particularly made a good impression, when he had a planned spot that he nixed when he found out it involved him using another person's finishing move."
The outlet also reported that Matthews had been in discussion with Tony Khan about his AEW signing as far back as last fall. The former Buddy Murphy was released from his WWE contract in July 2021.
Matthews had also invited a great deal of interest from companies such as Major League Wrestling (MLW), New Japan Pro Wrestling (NJPW) and Impact Wrestling, but capitalized on his decision to sign with AEW.
Buddy Matthews Nixed Move During AEW Debut To Avoid Gimmick Infringement