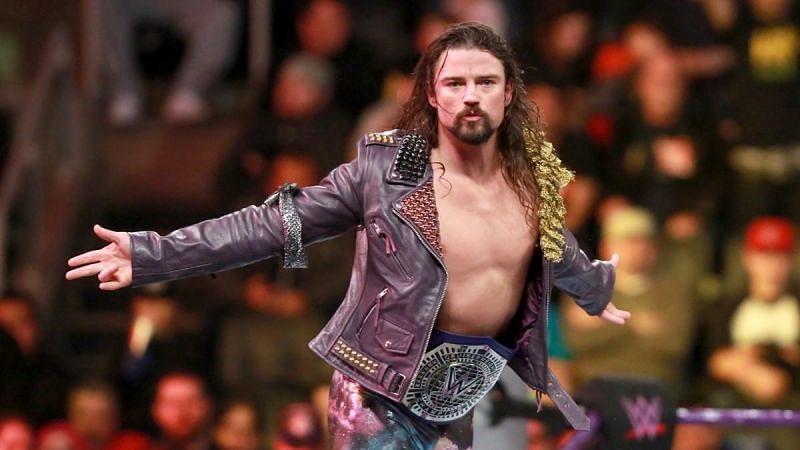 Brian Kendrick Conspiracy Theories – Former WWE star Brian Kendrick is set to make his AEW debut tonight on Dynamite against Jon Moxley but Kendrick is trending on Twitter for different reasons.
Videos from several years ago have been reported on Twitter that show Kendrick giving his views on the Illuminati and other conspiracy theories. The videos have been online for years but his statements started to go viral within the last 24 hours after news of his release from WWE.
An interview from 2011 posted under the tweets below also shows Kendrick saying that the 911 tragedy was a hologram and Osama Bin Laden's killing was fraudulent.
There are other comments (posted in 2013 from a Highspots interview) of Kendrick saying the following:
The Holocaust is overblown and the Red Cross stated it was only 250,000 Jews who were killed and the number was blown up to justify the creation of Israel. The gas chambers were for delousing and some evidence suggests that the Allies mocked up death camps to expand the lie. The Russians killed ten million Catholics during the same period and they didn't receive a country for their loss."
On Sandy Hook:
This was an attempt to further a plan to cause an eventual civil war in America. Robbie Parker was "caught" laughing before being told he was "on" at which point he began to act sad: His daughter was named as a victim and was then photographed 2 days later with Obama: Sandy Hook is suppose to help lead to our guns being removed and eventually those who continue to push back against the government will be sent to FEMA camps.
There's a lot more. At this link, there's a recap of Kendrick's thoughts on the holocaust, 9/11, the JFK assassination, the moon landing, big brother, ghosts, Denver airport, Michael Jackson faking his death and many other conspiracies that he buys into. For the record, all of the theories he talks about have been debunked.
Brian Kendrick Conspiracy Theories