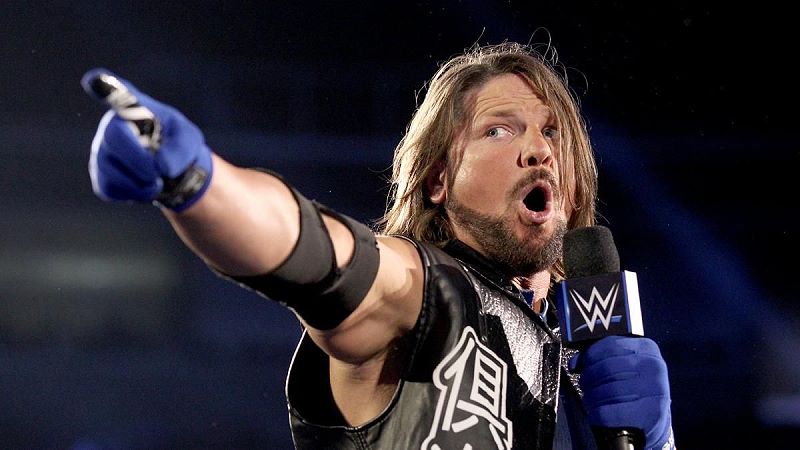 Backstage News On AJ Styles' Big WWE Contract – During a recent PW Torch audio show, Wade Keller discussed the news about AJ Styles signing a new WWE contract. His deal is said to be very lucrative and Keller said that many wrestlers in WWE are making multi-million dollars per year.
"AJ Styles signed a deal following in the footsteps of Sami Zayn and Kevin Owens as really talented wrestlers that a lot of fans would have been intrigued to see go to AEW," Keller said. "But as I'm hearing WWE — I'm not saying they're at the percent they should be at it in terms of paid talent versus revenue coming in or anything like that, but they are paying more people multi-million dollars per year easily than in the past."
Keller said that this does not apply to everyone but there are more big money contracts being offered than ever before.
Keller said, "Not anybody gets it, but I'm hearing quite a few people are getting deals where they're just like, 'oh, yeah, I'll take that.' and I think AJ is one of them, who has immense respect within the company with his peers and management and it's been a good journey for him in WWE. It sounds like he wants to stay there even past his wrestling days. He just likes the organization and so he's gonna be probably a lifer."
Keller described Styles as "kind of like a Shawn Michaels type where you just expect them to be part of the company in some form or fashion."
Styles reportedly signed for $3 million per year. Dave Meltzer reported in the Wrestling Observer Newsletter that his pay would put him in the top echelon of top paid stars. The top paid stars include Brock Lesnar, Roman Reigns, Ronda Rousey, Randy Orton, Edge, Goldberg, and The Miz. Meltzer stated that Owens is also a top paid guy and Styles' deal would be more than what he is making.