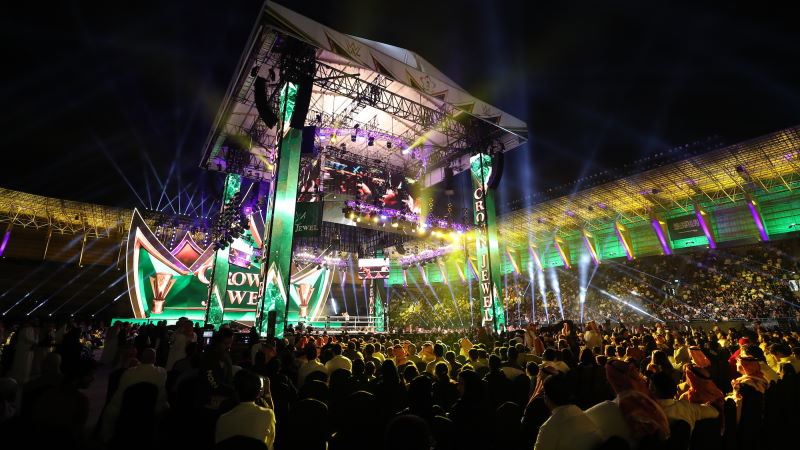 With the new year here, WWE has started looking at when they will make their next trip to Saudi Arabia. Historically, the company has held shows from the country on a Thursday afternoon.
However, their next show will be on a different day of the week as Andrew Zarian of the Mat Men Podcast noted today that he has heard the company is planning to hold the show on Saturday, February 19th. Sean Ross Sapp of Fightful also confirmed this report.
The company has a 10-year partnership with the Saudi General Sports Authority where they're paid big money to host two events in the country per year. The last show that WWE held in Saudi Arabia was its Crown Jewel PPV on October 21st with the main event of Brock Lesnar losing to Universal Champion Roman Reigns.
When WWE released its 2022 pay-per-view event schedule, there were two dates listed – September 3rd or 4th – for an event that month. It's been speculated that WWE will hold its second event of the year in Saudi on one of those dates.