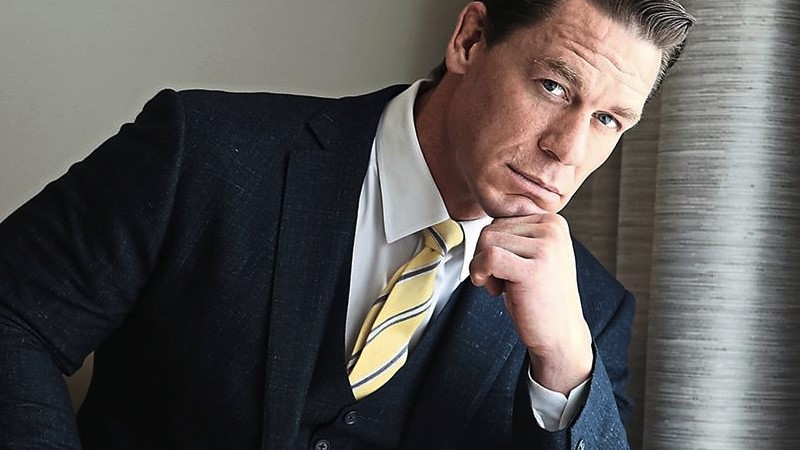 It may be the professional wrestling industry within which John Cena originally achieved global fame and fortune in the early 2000s but in recent years, he has proven that he is also a talented actor, having starred in a number of both independent and major blockbusters. It has led a growing number of professional wrestling fans to question whether he will ever walk away from his life-long passion and transition to become a fully-fledged actor. If you are wondering where the future of his career in the spotlight stands, continue reading to find out everything you need to know. 
A true industry great
In the years since John Cena exploded into the professional wrestling scene in the late 1990s, he has climbed the ranks to become one of the greatest wrestlers to ever grace the ring in the history of the sport. It was in 2001, however, when he truly proved his worth when he signed for the World Wrestling Federation, now known as WWE, and won the United States Championship in 2004 and the WWE Championship the following year. It was towards the late 2010s when the esteemed wrestler decided to branch out and try his hand at acting which didn't necessarily come as a surprise to long-time fans of the sport considering the basic acting ability required to entertain millions of spectators both on-screen and in-person in the journey towards becoming a professional wrestler.
A change of heart
It is common for professional wrestlers nearing a certain age to split their time amongst various endeavours in an attempt to remain in the public eye whilst making room for the next generation of fighting greats. In addition to acting, for example, John Cena has also been known to try his hand at poker matches whilst on the road – even expressing an interest in appearing at GGPoker WSOP table, though he doubts his ability – and gradually expanding his luxury car collection. It may have led a growing number of professional wrestling fans to believe that he may walk away from the sport in the near future and with his acting resume only growing with every passing year, it seems as if he may have already chosen his next career move. 
A natural career progression
In the history of the WWE, several professional wrestlers have also made the switch from wrestling to acting including Ronda Rousey, Hulk Hogan, Steve Austin, Andre the Giant, Triple H, Randy Savage, Dave Bautista, and, perhaps most successfully, Dwayne Johnson. It has, after all, been a long-standing argument that in order to succeed as a professional wrestler, you must possess a certain degree of acting ability to not only convince spectators of the character you are portraying in the ring but their relationship with fellow professional wrestlers as storylines come and go from time to time. It is a highly entertaining sport and it can, therefore, be argued that if you are skilled at wrestling, you will also be skilled at acting and can seamlessly transition into a change of career if and when necessary. 
If you are a life-long fan of John Cena, you may have followed his progress as he gradually made the switch from a professional wrestling career to becoming a fully-fledged actor in recent years. It has led a growing number of professional wrestling fans to question whether he will ever make a return to the sport on a full-time basis or whether he has decided to commit himself fully to acting with a number of striking similarities between both of the entertainment-driven career paths.