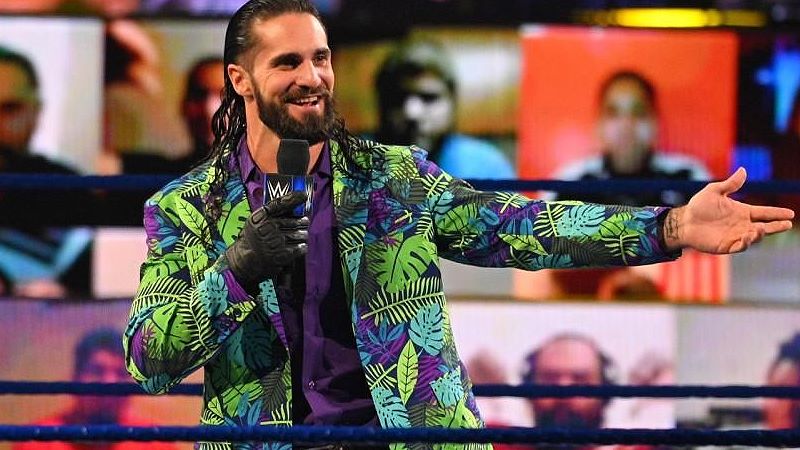 There was an apparent babyface turn after tonight's WWE SmackDown went off the air.
After it was announced that Seth Rollins would be challenging Roman Reigns for the Universal Championship Royal Rumble, Rollins went out to the ring for the dark segment.
Rollins was attacked by The Usos but he turned it around on them and he hit them with kicks to the face and the stomp. Rollins was in full babyface mode because he was looking to the crowd for cheers.
This might be a temporary face or tweener role for Rollins because the only reason why he is back in a feud with Reigns is that they don't have top talent that Vince McMahon feels is ready to headline against Reigns. Drew McIntyre was scheduled to be Reigns' next opponent but he is out with neck issues.