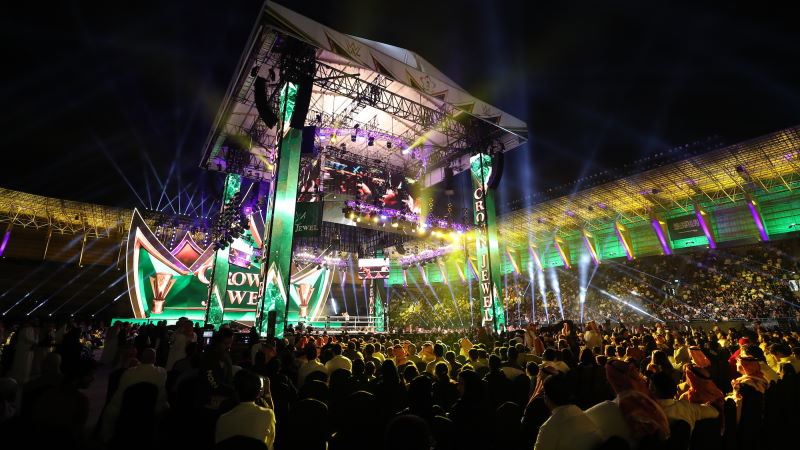 WWE made it official today when they announced that the Elimination Chamber premium live event will take place in Saudi Arabia. The company's relationship with the country has been extremely controversial. Many WWE fans are not thrilled with the news.
WWE announced that the event will take place in Jeddah on February 19, 2022. The show will once again be produced along with the General Entertainment Authority of Saudi Arabia. WWE has been criticized for their association with a government that many see as cruel to its own citizens.
Twitter exploded with talk after the announcement. Fans dragged WWE for continuing to do business with the Saudi government. Many noted the irony of such a violently-named event taking place in a country that is often accused of genocide.
""Elimination Chamber" in Saudi Arabia? Who's the PPV sponsored by, the Turkish Embassy?!"

"Say it out loud and hear how ridiculous it sounds… "Elimination Chamber in Saudi Arabia"

"Only WWE could hold an event called Elimination Chamber in Saudi Arabia. I mean, what can you even say anymore?"
WWE has always taken heat from the public since they began doing shows in Saudi Arabia. The money is just too good for the company to say no. Time will tell if WWE fans who have a morally stance against the event will boycott Elimination Chamber.
Fans Roast WWE After Elimination Chamber In Saudi Arabia Announcement