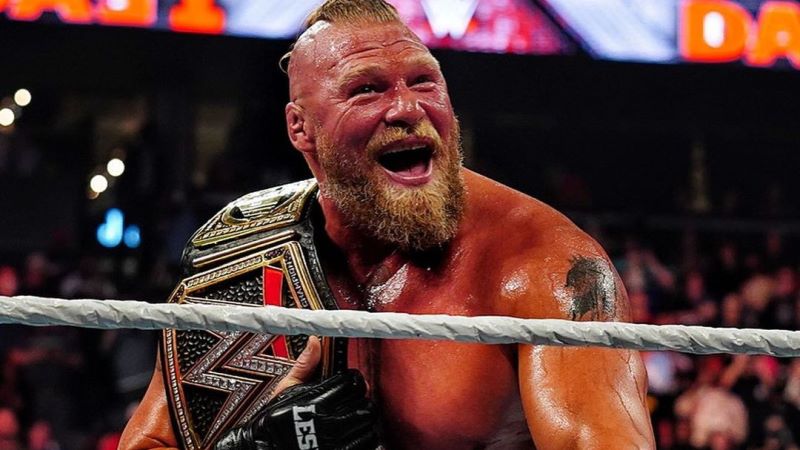 Backstage talks On Brock Lesnar's Next Opponent – Dave Melter confirmed today on WrestlingObserver that New WWE Champion Brock Lesnar's next opponent will be Bobby Lashley.
Meltzer noted that as of Saturday night, this was the plan and it's the reason why the Fatal 5-way match at WWE Day 1 was laid out the way it was. The booking of the match called for Lesnar to dominate everyone except Lashley. The only person not to take the F5 from Lesnar was Lashley and Lashley was able to apply the Hurt Lock but the move was protected because it was broken up when Big E made the save. After the match, Lashley glared at Lesnar as he made his way back to the backstage area.
The Lashley vs. Lesnar match will be their first singles match. Lashley has been asking for this match for years but the company never went in that direction because it was thought that it was not the right time and Lesnar was booked with other people.
Meltzer also reported that Lensar vs. Roman Reigns is still in the plans and whatever was scheduled to happen on Saturday night before Reigns tested positive for COVID-19 is still happening.
It was not said when Lesnar vs. Lashley will happen but it would make sense for that match to take place during the Royal Rumble pay-per-view. After that show, Lesnar can then shift his focus back to Reigns for their WrestleMania feud.