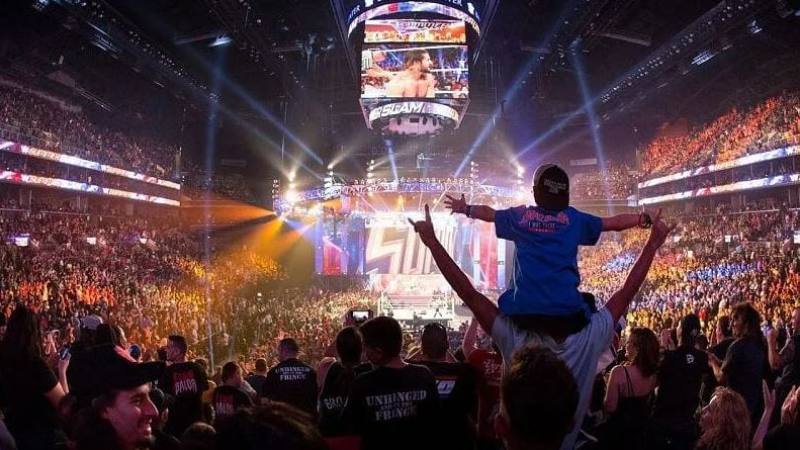 Video has surfaced online today of someone on the WWE staff giving instructions to seat fillers before a SmackDown show.
Seat fillers are fans who are given free tickets but they may be required to get up and move to different sections throughout the show if there are empty seats showing in the camera view. This has been done by WWE for years but it's the first time that video of the staff giving instructions has been shown.
Seat filling is also done at awards shows. For example at the Academy Awards, when an actor needs to go up on stage to accept an award or if someone leaves to go backstage, then a seat filler takes their place. In WWE's case, they do it because of the feeling that it does not look good to show empty seats on TV.
In the video, the fans were told that they could move once during a show or many times but they would most likely be moved during the beginning and end of the show.
Some fans on social media have pointed to the irony of this video because, as noted yesterday by Bryan Alvarez by the Wrestling Observer, there are people in WWE who are in denial about AEW's strong ticket sales and those people are convinced that Tony Khan buys AEW tickets to make it look like his shows are outdrawing WWE.