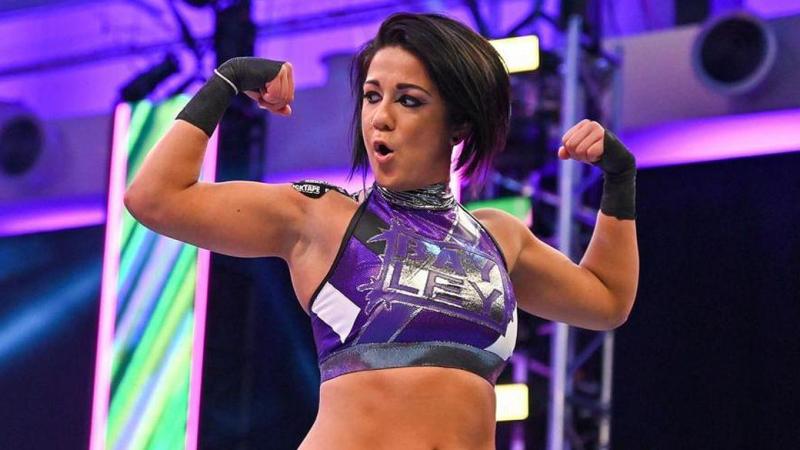 Bayley has been on the sidelines with a torn ACL since July, but is now teasing making a return in the near future.
The injury happened when she was chain wrestling in the ring with another WWE star at the Performance Center. She had to pull out of her scheduled I Quit Match with Bianca Belair for the SmackDown Women's Title at the Money In The Bank pay-per-view.
During a recent live stream on Instagram, Bayley provided an update on how the recovery is going.
"People are asking how my knee is. So my knee is doing great, my leg's doing great, my ankle's doing great, my calf is doing great, my shin is doing great, my hip is doing great. My mind is doing great, so I mean it's only a matter of time and I'm not gonna tell you when and I don't want all these idiots watching to know when. But, I'm gonna be coming back soon, maybe, you know and y'all better be ready. Better be ready."
Most people recover from an ACL tear within six to nine months. Bayley was not drafted as a part of the 2021 WWE Draft, which makes her a "free agent" so when she does return, she's able to be featured on Raw or SmackDown. Just last month, the former SmackDown star posted a photo of herself with crutches.