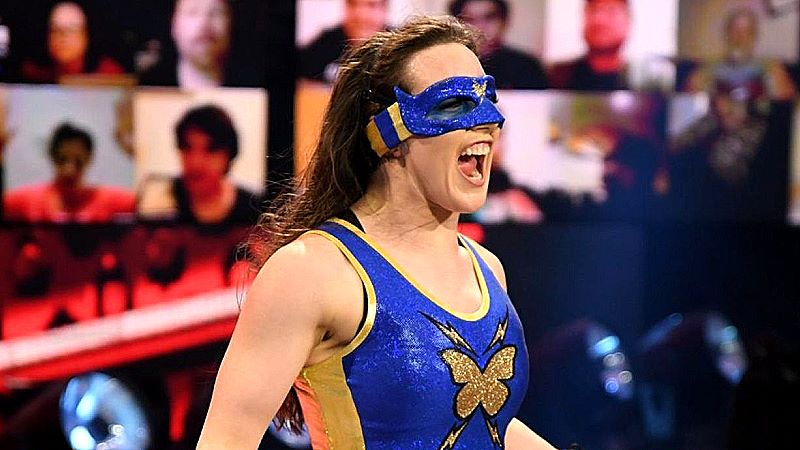 WWE is doing another losing streak gimmick and this time it's with Nikki A.S.H.
Nikki lost a quick match to Queen Zelina Vega this week on RAW and the announcers made a point to say that Nikki may be the weak link in her tag team with Rhea Ripley. WWE has done this many time with the idea being that the person on the losing streak will get sympathy from the fans.
Dave Meltzer discussed this with Bryan Alvarez on Wrestling Observer Radio:
Meltzer said, "So the deal that I'm getting from this is that they are doing an angle where Nikki always loses to get to wherever they are going….whether it's Rhea Ripley giving up on her, but it looks like its more of an angle for Nikki to go through a depression from always losing because they rubbed it in later in the show as well. It's very clear that they are trying to get her in this thing where she doubts herself. Wherever they go from there I don't know. The losing is meant to benefit her. I'm not saying that it will benefit her. I'm saying that it's being written in their minds to benefit her because they are going in a direction with her it looks like where she has to keep losing to go in that direction. Yeah, usually this stuff doesn't work."
In a backstage segment after the match, they showed Ripley trying to give Nikki a pep talk as a fan asked for an autograph. It turned out that the fan actually wanted an autograph from Jerry Lawler. Nikki was apparently upset by Lawler saying that she suffered a "tough loss" in her match.