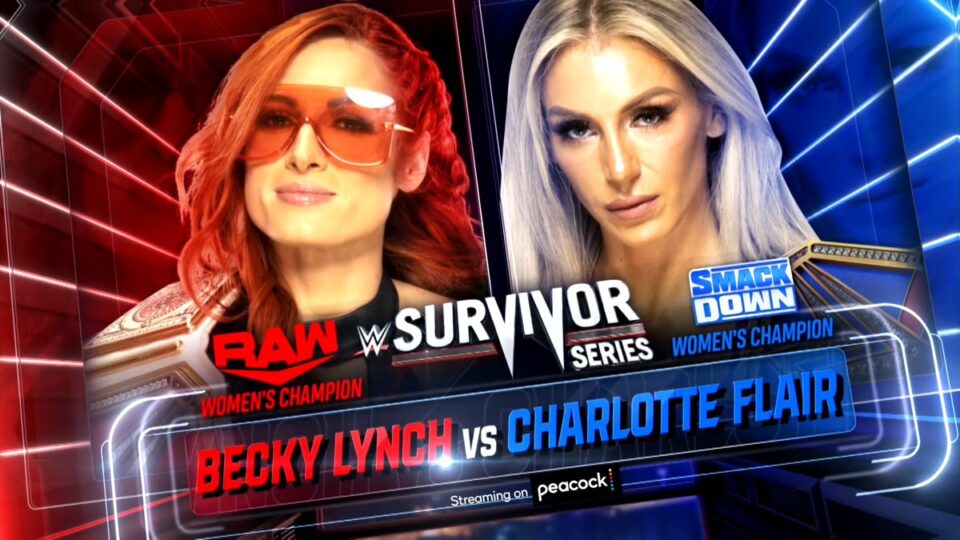 WWE Survivor Series Finish Being Greatly Debated – Going into WWE Survivor Series, the finish of the match between Raw Women's Champion Becky Lynch and SmackDown Women's Champion Charlotte Flair is apparently not locked in as of today.
WrestleVotes is reporting that there is still legitimate animosity between Flair and Lynch. It was said that there is a "feeling of disdain between them both."
However, WWE is expecting both women to be professional on Sunday. WrestleVotes tweeted, "From what I gather there is still some legitimate animosity between Becky Lynch & Charlotte Flair, a feeling of disdain between them both. With that said, WWE is expecting 100% professionalism Sunday in their matchup, however, I do know the finish has been greatly debated."
Flair and Lynch have not been involved together in the same segment since the title exchange segment on SmackDown a couple of weeks ago. The main reason might be because WWE has purposely waited for the final week to do most of the promotion of the show but perhaps, the personal issues might be at play as well and the company would rather keep the women separate until the show. They will wrestle this Sunday night at the pay-per-view.
The media interviews leading up to the show have been interesting. Charlotte has not mentioned Lynch by name this week but during her interview with BT Sport, Charlotte suggested that perhaps it's because a woman that people resent her for being featured as a top star for as long as she's been. Lynch disputed that and said that the animosity towards her from fans has nothing to do with her gender.
Lynch, during her interview on Ariel Helwani's The MMA Hour, gave some insight into what happened backstage after the title exchange segment. Lynch confirmed that she used to be friends with Flair but that has changed. Lynch also responded to a tweet from Ric Flair. During her interview with Helwani, Lynch referenced the Dark Side of the Ring allegations while also saying that Ric has dug himself into a hole. Ric Flair later took to Twitter to rip on WWE and Lynch over "The Man" trademark that he says they do not have the rights to, despite the reports last year saying that he sold the rights to WWE.
It will be interesting to see what the finish is for Charlotte vs. Becky on Sunday.