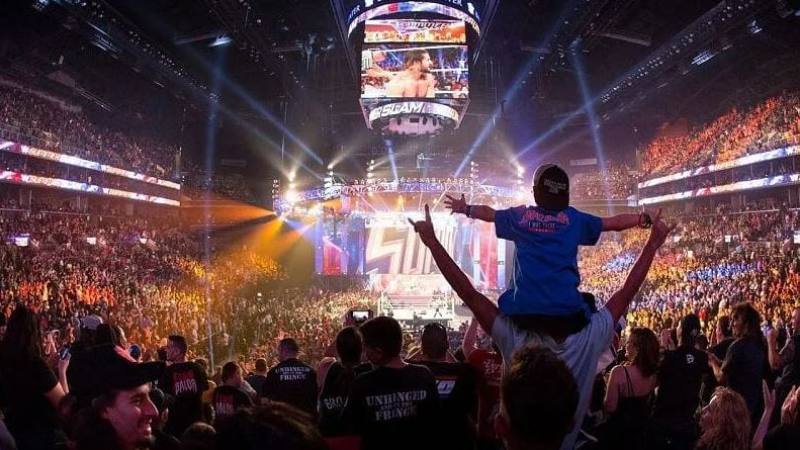 Wrestling is one of the most-watched sports in the world, with a considerable following across continents and age groups. The popularity of wrestling has been catapulted by TV broadcasts of the sport – such as the WWE series – and captivating personalities. Dwayne Johnson is just one example. He was a leading presence in eight WWE series that made him into a household name – The Rock – before then making the switch to a successful and ongoing acting career.
Wrestling and wrestling stars now have a significant influence on entertainment niches outside of TV broadcasts, especially in the world of gaming. Another example is the new WWE slot machine made by All41 Studios, which is partnered with World-renowned Microgaming. If you're a slot gamer and interested in this new release or any of their other sporty slots, they can be found on Party Casino's online slots page already. You can learn more about the growing influence that wrestling has away from the TV below.
WWE and TV broadcasts
WWE is one of the most-watched and diverse broadcasting sports on the planet, even rivalling soccer. The WWE franchise is streamed in 28 different languages and across 180 national borders. This means it could be watched in over 900 million households each week. Those watching WWE come from a diverse backgrounds of ethnicities and ages. The biggest WWE market is North and South America. In Latin America, wrestling is more than just a watched sport, with many people taking it up as a social activity. And the USA usually has the most viewers each week, with an estimated 11 million dedicated fans. All fans will be pleased to know that a date has been announced for the Royal Rumble.
Wrestling outside of TV
Wrestling and the WWE have had a big influence on areas away from the screen due to the popularity of the series. By accumulating so many fans, the TV broadcasts have created a large readymade target market for other forms of entertainment to latch onto the wrestling and WWE theme and make in-demand products, entertainment and services. Some examples include wrestling figurines, wrestling playing cards and games.
The gaming industry is one area where wrestling has had the greatest influence. Game developers have made a string of video games that appeal to fans of WWE and alike. And as was mentioned earlier, this doesn't just apply to the mainstream video consoles, but it also applies to casino slot games like the new WWE Legends Link & Win.This new slot game is a 25-payline slot that features some famous wrestling faces, as well as a free spins game and other bonuses. It has been made with arguably the best slot developer in the world, namely Microgaming. It's expected to become one of the big hitters in the modern slot market over the following months and even years.