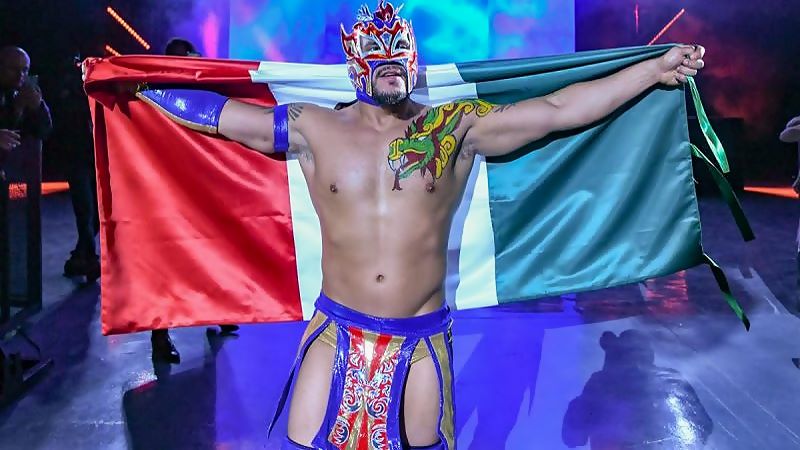 As noted, Samuray Del Sol (f.k.a. Kalisto) received some backlash after making his AEW debut this past Wednesday.
Prior to his match, Del Sol took to Twitter to state that he had prayed to the late Brodie Lee, stating that he was forever in his heart.
This got Chris Jericho to respond, "You spelled his name wrong," which also got the support of Lee's wife, Amanda Huber, who tweeted: "Why is that? I feel like it's reasonable to expect a level of respect of spelling someone's name right if you want to name drop them."
On the latest Bryan and Vinny Show, Bryan Alvarez reported Jericho's response was due to the tweet causing Amanda to be "very, very upset." Apparently, "a lot" of other people were bothered by it, too.
In the latest Wrestling Observer Newsletter, it was reported Amanda was mad because Samuray wasn't a friend of her husband and was name dropping him. She also noted they hadn't heard a word from Samuray during these last few years.
It was brought up that Miro had misspelled "Brody" in the past, but Amanda listed off reasons why that wasn't an issue. "Brodie" and "Brody" were stage names, not his real name. Miro spoke to Amanda almost daily when Lee was sick and had cried with her in the past. Also, Miro "checked on her and her kids continuously."