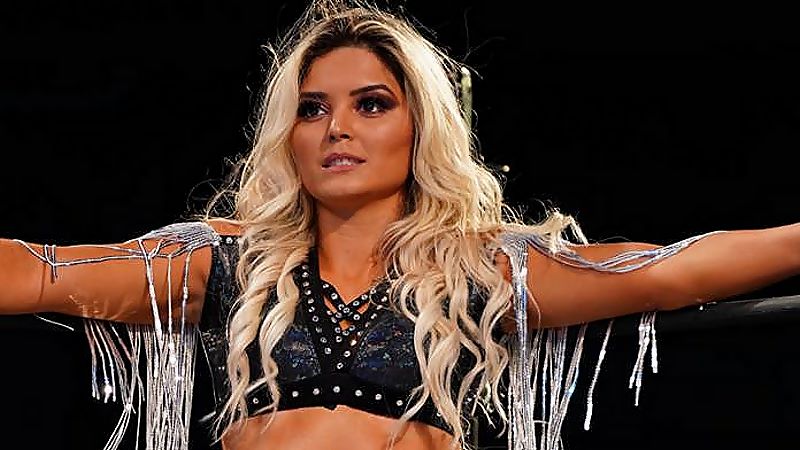 Tay Conti Reacts To Her Defeat At AEW Full Gear – At AEW Full Gear last night, Tay Conti challenged Britt Baker for the AEW Women's Championship. Conti put on the performance of her career as she almost won the match on numerous occasions. However, in the end, she lost to Baker via a rollup pin.
Tay Conti took to Twitter and commented on her crushing defeat to Britt Baker. Conti made it clear that she doesn't see her defeat as one, rather she sees it as a learning experience.
Even when I lose, I win. I had to fail so many times to be where I'm today, yesterday I didn't fail, I learned. I'll keep going as I always do, that's what brought me here and I'm not stopping. To the top I go
Tay Conti continues to improve with every passing week and there is no doubt she will become the AEW Women's Champion one day. It remains to be seen when that will be.