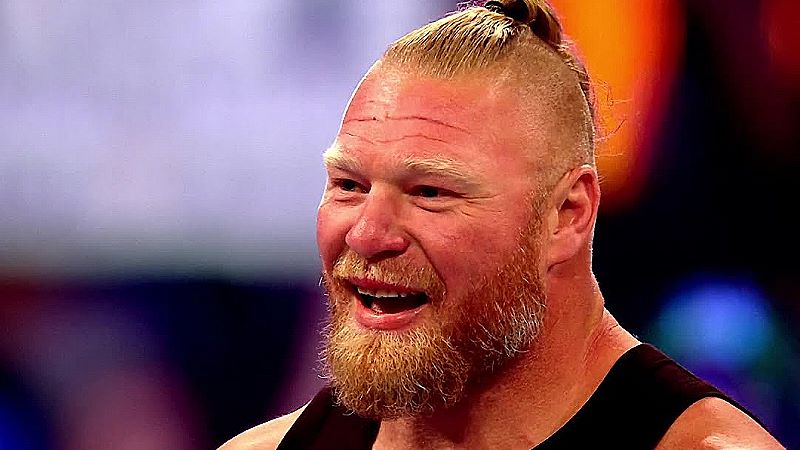 It appears that the seeds have been planted for Brock Lesnar's next match before his rematch with Roman Reigns.
Last week on WWE Friday Night SmackDown, Drew McIntyre issued an open challenge and that led to a match with Mustafa Ali. McIntyre quickly won the match and the finish was supposed to be the start of something to lead to a match with Brock Lesnar.
Meltzer said the following on the Wrestling Observer website: "There was significance in Drew McIntyre using the Kimura (Brock Lesnar's submission move) on Mustafa Ali on Smackdown."
Prior to WWE Crown Jewel, Lesnar's last match was at last year's WrestleMania in a losing effort to Drew McIntyre but McIntyre has stated that he has wanted to step into the ring with The Beast again at some point.
If that rematch is going to happen then it would be more likely for a non-WrestleMania pay-per-view like the Royal Rumble since it looks like the Lesnar vs. Reigns rematch will be happening at Mania.
Cesaro seemed to plant the sees for a match with Lesnar on Twitter as well so that could be another match for Lesnar on the road back to his title match with Reigns at Mania.
As noted, Brock Lesnar has been suspended and fined $1 million following his brutal attack on Adam Pearce and WWE Officials on SmackDown. Of course, this is just a storyline to cut Lesnar out of television. The Beast is expected to return in early 2022.