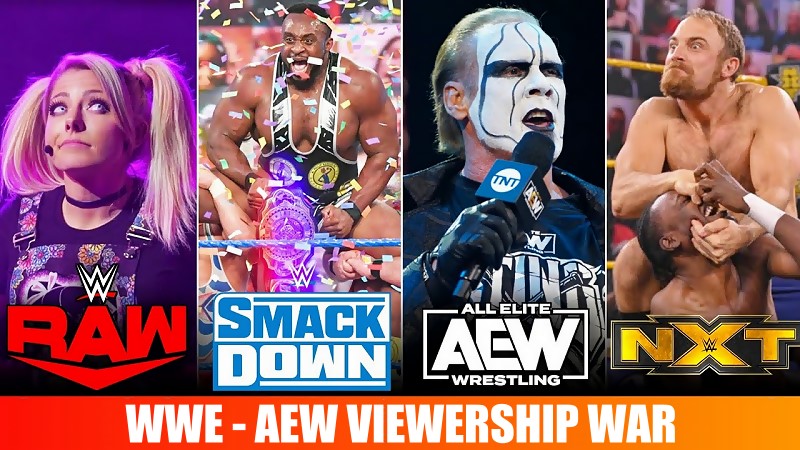 Rhis week's WWE RAW episode drew an average of 1.700 million viewers, up 7.26% from last week's 1.585 million viewers for the Survivor Series go-home show.
The first hour drew 1.806 million viewers, the second hour drew 1.734 million viewers and the final hour drew 1.557 million viewers.
This week's RAW drew a 0.49 rating in the 18-49 key demographic. This is up 16.67% from last week's 0.42 key demo rating.
This was the best RAW viewership and key demo rating since the Draft episode on October 4.
Monday's post-Survivor Series edition of RAW from the Barclays Center in Brooklyn had just a few happenings advertised ahead of time – fallout from the pay-per-view, the reveal of who stole Cleopatra's $100 million golden egg from WWE Chairman & CEO, The Mysterios vs. Bobby Lashley in a 2-on-1 Handicap Match. The main event ended up being WWE Champion Big E defending against Austin Theory.
Below is RAW Viewership Tracker for the month of November:
November 1 Episode: 1.689 million viewers with a 0.47 rating in the 18-49 demographic
November 8 Episode: 1.549 million viewers with a 0.40 rating in the 18-49 demographic
November 15 Episode: 1.585 million viewers with a 0.42 rating in the 18-49 demographic
November 22 Episode: 1.700 million viewers with a 0.49 rating in the 18-49 demographic (Post-Survivor Series episode)