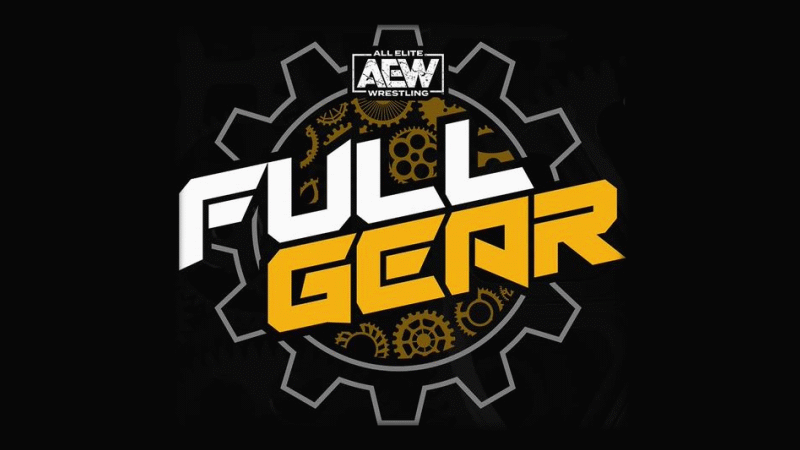 For many wrestling fans, the WWE is the pinnacle of the sport. It is hugely popular, viewed by over 900 million people around the globe, and in its 58-year existence has transformed from a small roadshow of travelling amateurs to the multi-billion dollar behemoth that exists today. Many of the current followers have been watching it since they were children in the 1980s and 1990s, with new young viewers constantly being added to the fanbase when they are introduced to it for the first time. It is not only a gateway into the world of wrestling, but also takes up the majority of space in the industry as well.
That is not to say that there aren't other, possibly more interesting yet under-stated wrestling organisations and events happening out there. Many die-hard wrestling fans have gone off the WWE in recent years, claiming that it has changed too much in recent times due to the influx of money. Therefore, these fans are looking for something else. That is where the world of All Elite Wrestling, often shortened to AEW, comes in.
Despite being only founded in 2019, AEW is already considered to be the second-largest professional wrestling promotion in the world. It is owned by Shahid Khan and his son Tony. The Khan's are well known in the world of professional sport as they own the Jacksonville Jaguars, Fulham FC (an English soccer team), and even tried to buy Wembley Stadium. As the richest people of Pakistani origin, they have been able to put a lot of money into AEW, quickly making it both very successful financially, and hugely popular with wrestling fans. Whenever an AEW event is held, fans of online sports betting will use their online sportsbook to look for odds on each of the fighters, to see who has the best chance of winning.
There are four main AEW events that run throughout the year; AEW Dynamite, AEW Dark, AEW Dark: Elevation, and AEW Rampage, all of which are watched by millions of fans on either the TNT network or YouTube. The AEW also has its own pay-per-view event, held each year around Veterans Day, known as 'Full Gear'.
There have been two Full Gear events so far, with the third scheduled to take place on the 13th of November, at the Target Center in Minneapolis, Minnesota. Let's look back at the action from the first two, and preview the upcoming event.
Full Gear background
Each Full Gear event features several wrestling matches, involving fighters from pre-existing storylines and feuds. In Full Gear 1, the main event was between Jon Moxley and Kenny Omega, in an unsanctioned Lights Out match. Moxley was declared AEW World champion and would go on to defend his title in Full Gear 2, held at the Daily's Place arena in Jacksonville, Florida. Moxley came up against Eddie Kingston in an 'I quit' match. Again, Moxley came out on top, retaining his crown.
What to expect in Full Gear 3?
Usually, before these events, there is a high level of secrecy surrounding them, with the idea to keep as many of the fights as under wraps as possible. However, it appears that recently the fight card for Full Gear 3 was accidentally leaked. Usually, for this sort of mishap, the perpetrator would be swiftly dealt with and likely fired, but in this case, the leaker was none other than AEW President Shahid Khan himself!
Pictured at a recent NFL game between the Jaguars and the Tennessee Titans, a photo was snapped of Khan with a notepad that seems to have many of the matches for Full Gear 3 listed. Of course, the piece of paper could well have been a decoy, or the listings may well be changed after the photo was taken, but if not, we now know what some of the main events are going to be.
Jon Moxley will be taking on Bryan Danielson. Moxley lost his championship title late last year, at the Winter Is Coming event held on December 2nd. He lost his title to Kenny Omega and saw his record-setting reign as AEW champion ended after 277 days.
Omega is due to compete at Full Gear 3, defending his title against 'Hangman' Adam Page, in a standard singles match to decide the AEW World Championship. Omega is currently listed as the #1 ranked male professional wrestler (out of 500) by Pro Wrestling Limited, so a victory here against Page will surely help to cement his status as the best working in the business today.
Other interesting fights that are due to take place see Thunder Rosa take on Jade Cargill, MJF vs Darby Allin, The Inner Circle against the American Top Team, and The Young Bucks vs Jurassic Express. Hopefully, these events will all happen as listed here, but even if things are moved around slightly, Full Gear 3 is going to be an event you won't want to miss!