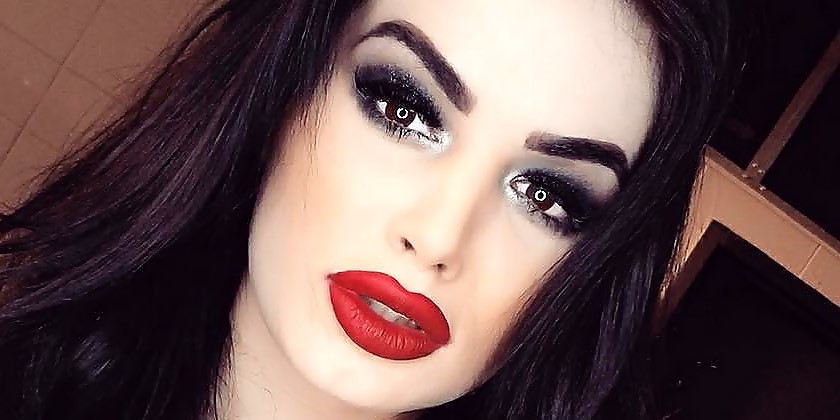 Paige Fuels Speculation About Her In-Ring Return – As noted in late August, Paige revealed she's working hard to come back to wrestling. The question about her medical clearance is still a big one, but that won't stop fans from hoping to see her compete again.
Paige posted a rather interesting photo on Twitter. This shot was of a movie poster for Fighting With My Family, the movie The Rock's Seven Bucks Productions did about the beginning of her WWE career. She also included the Divas Title hanging on her wall. What really captured attention was the pair or boots she included in the bottom of the frame.
Although she didn't include any words as a caption, Paige did drop a "thinking" emoji. This certainly got a ton of her fans thinking that this was yet another tease for her in-ring return.
We'll have to see if Paige ever wrestles again. She obviously has hope, but it's also unlikely that WWE would let Paige give away such a huge surprise if they were are working on her return to the ring.
In the meantime, Paige is still doing just fine at home and on Twitch. You can also never say never about her making an in-ring return.