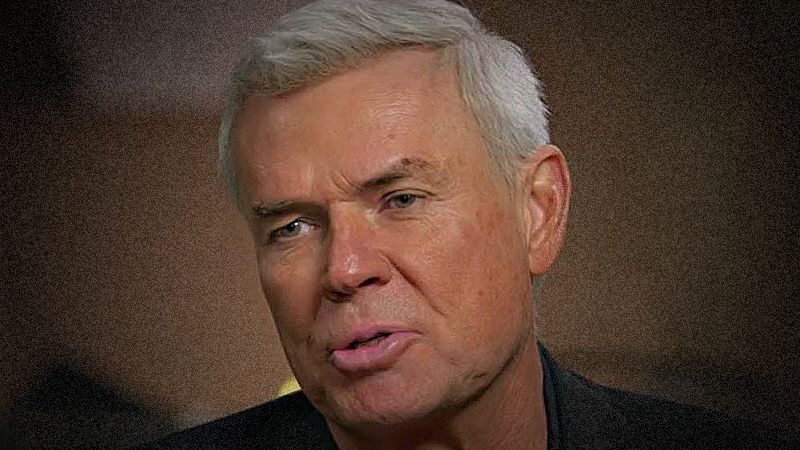 A clip from this week's episode of 83 Weeks saw Eric Bischoff give his take on Tony Khan's recent remarks about AEW competing with WWE.
Bischoff didn't approve of many things Khan said recently. Khan first tweeted that he looked forward to beating WWE's flagship show head-to-head after they announced a supersized edition of SmackDown on FS1 as it was extended by 30-minutes that was commercial free to go head-to-head with AEW Rampage.
Khan also stated some things in various interviews such as how last Monday's Raw "sucked," having more money than WWE, and more.
Bischoff advised him to just stay quiet until he's truly competing with Vince McMahon.
"If Tony were to call me and ask for any advice, here's what it would be — shut up and wrestle dude. Just put out the best product you can and you've proven you can, focus on that. This is weird coming from me right? The guy that challenged Vince McMahon, the guy that gave away all of the finishes…but here's the difference, I was actually competing with them. I was going head-to-head, real head-to-head, my show started the same time his show started every week."
Regarding Khan stating in an interview that he believes AEW is at the stage of WCW in 1996 and not making the same mistakes that WCW did, Bischoff believes Khan is inventing mistakes by comparing himself to WCW, but not going head-to-head with WWE to get market share.
"That's real competition, so I'm a little disappointed in the rhetoric I'm hearing out of Tony as well as some of the talent man. Shut the f**k up until you're actually competing and you're actually competing favorably. And by the way Tony, in 1996, I was kicking WWE's a** every week in a real head-to-head competition, not a cosplay competition."
It should be noted that AEW Dynamite did go head-to-head with WWE NXT and beat them in total viewership and the key demographic on most weeks.