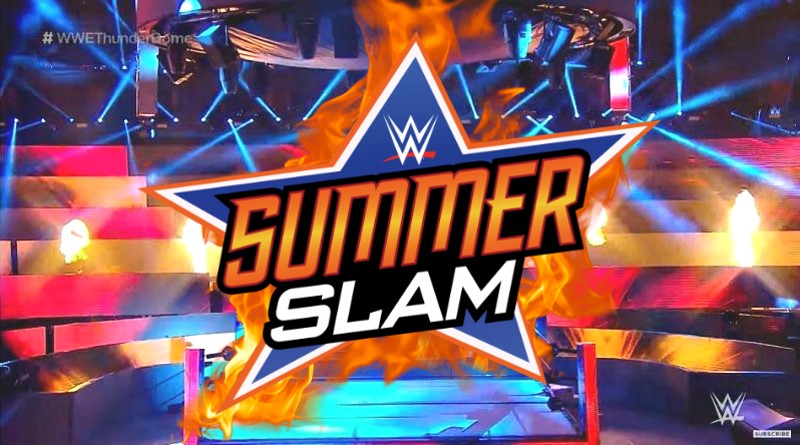 WWE is reportedly planning on hosting SummerSlam 2022 in UK. According to talkSPORT's Alex McCarthy, hosting SummerSlam in the UK for its 30th anniversary is "in the works" by WWE. It was noted that Principality Stadium in Cardiff (Wales) is the current front-runner to host the event, and it's something that's been in the works for several months. 
According to the report, WWE held meetings about the event during its UK tour last week, and Drew McIntyre was on-hand for the discussions. McCarthy wrote nothing is final at this time, and it's always possible that WWE hosts a non-SummerSlam stadium show in the UK, but things are looking "very positive" right now.
The "other" stadium shows part is noteworthy, as Fightful's Sean Ross Sapp recently noted that WWE has plans to host eight nights of stadium shows "globally." Several of those shows of that rumored allotment have already been announced, as WWE confirmed the Royal Rumble is headed to St. Louis in 2022, and WrestleMania 38 will take place over two nights in Arlington, Texas in April. In addition, WWE Money In The Bank will take place at Allegiant Stadium in July.
If WWE does return to the UK for SummerSlam in 2022, it would be the first stadium show in the region since SummerSlam 1992, which featured a main event Intercontinental Championship match between Bret Hart and the 'British Bulldog' Davey Boy Smith.
WWE's next confirmed pay-per-view event, WWE Crown Jewel, is scheduled to take place on October 23 in Saudi Arabia. Roman Reigns versus Brock Lesnar has already been confirmed for the event.