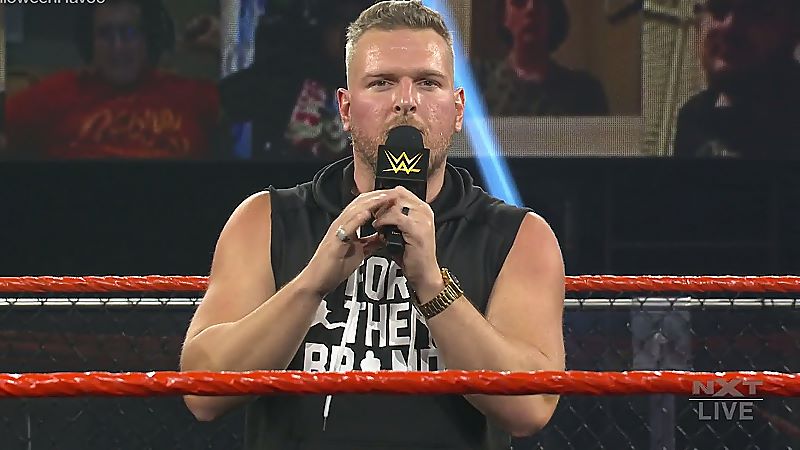 Pat McAfee Now Negative To COVID-19 – Pat McAfee had to miss the last two weeks of SmackDown, because he tested positive for COVID-19. A quarantine time was mandatory, but that period is now over for the former NFL punter.
McAfee kept fans up to date through his recovery from COVID-19. He battled a high temperature, but he kept a positive outlook the entire time. He had confidence that this period of his life would be over eventually. Thankfully, he appears to be on the right track to making his return to WWE television and his normal life.
While posting a photo of a negative COVID-19 test, McAfee captioned a tweet with: "Suck it Uncle Covid… we're back."
This is great timing, because SmackDown is rolling through Madison Square Garden next week. We know that McAfee doesn't want to miss that big show. Hopefully, he will be able to resume his spot on the SmackDown announce team alongside Michael Cole.
WWE had Kevin Owens and Corey Graves fill in for Pat McAfee for the past two weeks respectively. Hopefully, Pat McAfee will make it back to work and he won't have to take any more breaks due to the dreaded virus.