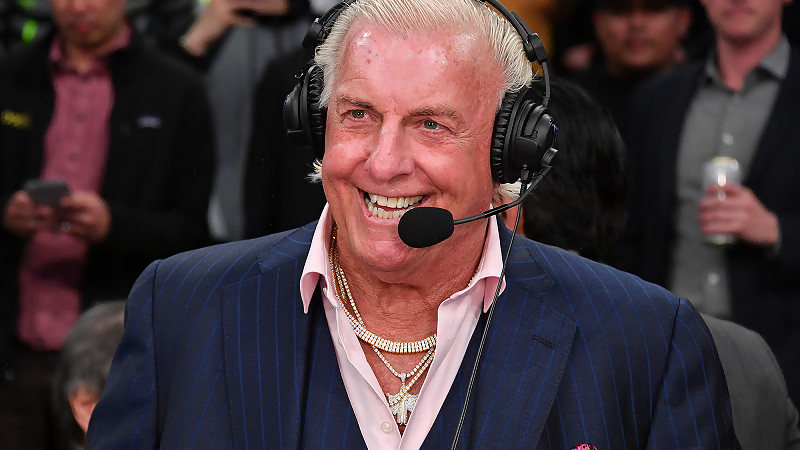 According to sources close to the situation, Ric Flair is no longer with WWE. Flair requested the release and it was granted, effective today.
Fightful reports that Flair grew frustrated with certain booking decisions on the show. It got to the point where Flair even contacted Vince McMahon directly about it to voice his issues, which ended with him asking to be let out of his deal.
The legendary pro wrestler re-signed with the company last year. He had been part of a storyline earlier this year with his daughter, Charlotte Flair, and Lacey Evans, on WWE TV, but that storyline was nixed after Evans got pregnant. When the storyline ended, Charlotte ended up sending her dad home as a way to get him off television.
Ric has publicly stated that he didn't like the storyline. Charlotte has made similar comments about the storyline as well. It should be noted that Flair was with AEW announcer Jim Ross in Jacksonville, FL, and North Carolina, NC last week.
Ric Flair No Longer With WWE