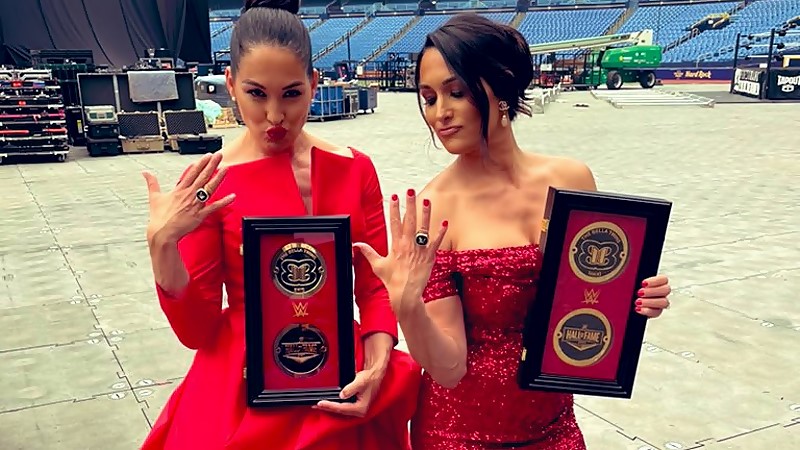 Several days ago, Nikki Bella noted on social media that she would be going to WWE SummerSlam but apparently, she did not make the trip.
On August 14, she tweeted the following:
"Hhmmm looking through my closet and deciding what to wear to SummerSlam next week??? Thoughts? N"
There has been talks for months about The Bella Twins returning and Nikki and Brie have talked about wanting to have a run at the Women's Tag Team Titles. Nikki hasn't wrestled since 2018.
In a recent Instagram post, Nikki indicated that she was not allowed to go to SummerSlam for some reason.
She wrote, "When you're not allowed to go to SummerSlam in Vegas….. lol"
We don't know if she wasn't at SummerSlam because of WWE or if something that happened in her personal life kept her from going. SummerSlam had a bunch of title changes and some surprises. Becky Lynch returned to win the SmackDown Women's Title from Bianca Belair and Brock Lesnar returned to confront Universal Champion Roman Reigns.